Dino-Strike - Jurassic Park - Lost World (Kenner) Checklist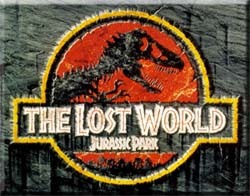 Site B. After the downfall of Jurassic Park, the island where the magic of the park first began was kept a secret. Now this secret has been discovered and two parties have staked a claim to its secrets. The Gatherers, a group of scientist who want to learn more of the islands creatures and the Hunters, a ruthless group who are bent on taking specimens back to the main land. Both teams don't realize however, that the hunters can just as easily become the hunted!!!
Subseries for Jurassic Park - Lost World
Accessories, Deluxe Dino, Dino-Strike, Dinos - Series 1, Dinos - Series 2, Electronic, Exclusive Dinos, Hatchlings, Humans - Series 1, Humans - Series 2, MicroVerse, Remote Control, Vehicle / Figure Packs, Vehicles, All

Report Corrections for this Checklist.

Show Thumbnail Pictures As (if available):
Loose
or
Package
Jurassic Park - Lost World For Sale