Mutant Monsters - X-Men (Toy Biz) Checklist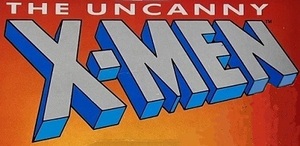 Children of the Atom, soldiers for their cause, whether it be for mankind's survival or it's demise, they are hated and feared for no other reason than being born different. Out of this turmoil, the world's most powerful telepath, Charles Xavier, tries to lead humanity towards the path of peace and tolerance. Aiding him in the struggle are his champions, The X-Men, mutants believing firmly in Xavier's dream of a better tomorrow for all man and mutant-kind.
Subseries for X-Men
10" Figures, 10" Metallic Mutants, 12" Collector Heroes, Accessories, Age of Apocalypse, Battle Action Mega-Armor, Battle Bases, Battle Blasters, Battle Brigade, Battle Brigade Repaints, Battle Talkers, Box Sets, Classic Light up Weapons, Classics, Flashback, Invasion Series, KayBee Exclusives, Missile Flyers, Monster Armor, Mutant Armor, Mutant Genesis Series, Mutant Monsters, Ninja Force, Onslaught, Phoenix Saga, Phoenix Saga - CD-ROMs, Pocket Comics, Power Slammers, Projectors, Robot Fighters, Savage Land, Series 1, Series 2, Series 3, Series 4, Series 5, Series 6, Series 7, Shape Shifters, Space Riders, Super Shooters, Vehicles, Water Wars, All
Mutant Monsters

X-Men

-

Mutant Monsters

Released in 1996 by Toy Biz

(Growl and Scratch Action) In a parallel world where Charles Xavier never formed the X-Men, Hank McCoy became a dark and twisted version of the mutant hero, Beast! As a ruthless genetic scientist, t. . .

X-Men

-

Mutant Monsters

Released in 1996 by Toy Biz

(Wicked Laugh and Big Bad Bite) Once a mutant slave lord on a dark parallel world, the Sugar Man escaped to our universe when his own was destroyed! Acting secretly during the years since his arriva. . .

X-Men

-

Mutant Monsters

Released in 1996 by Toy Biz

(Slash and Howl Action) Hiking in the European mountains of his youth, Nightcrawler, along with Wolverine are attacked by a giant wolf! Injured during the battle, Wolverine soon begins to change int. . .

Report Corrections for this Checklist.

Show Thumbnail Pictures As (if available):
Loose
or
Package
X-Men For Sale