Series 5 - X-Men (Toy Biz) Checklist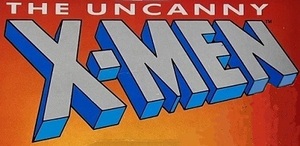 Children of the Atom, soldiers for their cause, whether it be for mankind's survival or it's demise, they are hated and feared for no other reason than being born different. Out of this turmoil, the world's most powerful telepath, Charles Xavier, tries to lead humanity towards the path of peace and tolerance. Aiding him in the struggle are his champions, The X-Men, mutants believing firmly in Xavier's dream of a better tomorrow for all man and mutant-kind.
Subseries for X-Men
10" Figures, 10" Metallic Mutants, 12" Collector Heroes, Accessories, Age of Apocalypse, Battle Action Mega-Armor, Battle Bases, Battle Blasters, Battle Brigade, Battle Brigade Repaints, Battle Talkers, Box Sets, Classic Light up Weapons, Classics, Flashback, Invasion Series, KayBee Exclusives, Missile Flyers, Monster Armor, Mutant Armor, Mutant Genesis Series, Mutant Monsters, Ninja Force, Onslaught, Phoenix Saga, Phoenix Saga - CD-ROMs, Pocket Comics, Power Slammers, Projectors, Robot Fighters, Savage Land, Series 1, Series 2, Series 3, Series 4, Series 5, Series 6, Series 7, Shape Shifters, Space Riders, Super Shooters, Vehicles, Water Wars, All
Series 5

X-Men

-

Series 5

Released in 1993 by Toy Biz

A houndmaster from a future timeline in which mutants are hunted down and destroyed, Ahab has time-traveled to the present to continue his mission of eliminating dangerous mutants. Employing advanced. . .

X-Men

-

Series 5

Released in 1993 by Toy Biz

One of the most terrifying alien races humanity has ever faced, the Brood reproduce by hatching their eggs inside living hosts, transforming them into their kind. Only the heroic efforts of the X-Men. . .

X-Men

-

Series 5

Released in 1993 by Toy Biz

The man called Cyclops possesses the uncanny mutant ability to fire beams of devastating energy from his eyes. These optic blasts are so powerful that they can only be effectively harnessed by a speci. . .

X-Men

-

Series 5

Released in 1993 by Toy Biz

Once a slave to the extradimensional tyrant Mojo, Longshot eventually escaped, came ot Earth and joined forces with the X-Men. Armed with razor-sharp throwing knives, his combined abilities of amazin. . .

X-Men

-

Series 5

Released in 1993 by Toy Biz

The most powerful mutant telepath on Earth, Professor X traveled the world researching the effects of genetic mutation. Realizing that mutants - people born with "x-tra" power and abilities . . .

X-Men

-

Series 5

Released in 1993 by Toy Biz

Sabretooth is just one of the several man-made killers created by the Weapon-X project. Once an ally of Wolverine, he is now one of the most vicious of the X-Men's foes. He has an incredible healing f. . .

Report Corrections for this Checklist.

Show Thumbnail Pictures As (if available):
Loose
or
Package
X-Men For Sale