Series 7 - X-Men (Toy Biz) Checklist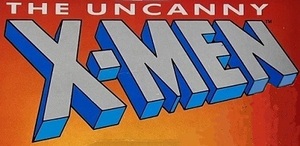 Children of the Atom, soldiers for their cause, whether it be for mankind's survival or it's demise, they are hated and feared for no other reason than being born different. Out of this turmoil, the world's most powerful telepath, Charles Xavier, tries to lead humanity towards the path of peace and tolerance. Aiding him in the struggle are his champions, The X-Men, mutants believing firmly in Xavier's dream of a better tomorrow for all man and mutant-kind.
Subseries for X-Men
10" Figures, 10" Metallic Mutants, 12" Collector Heroes, Accessories, Age of Apocalypse, Battle Action Mega-Armor, Battle Bases, Battle Blasters, Battle Brigade, Battle Brigade Repaints, Battle Talkers, Box Sets, Classic Light up Weapons, Classics, Flashback, Invasion Series, KayBee Exclusives, Missile Flyers, Monster Armor, Mutant Armor, Mutant Genesis Series, Mutant Monsters, Ninja Force, Onslaught, Phoenix Saga, Phoenix Saga - CD-ROMs, Pocket Comics, Power Slammers, Projectors, Robot Fighters, Savage Land, Series 1, Series 2, Series 3, Series 4, Series 5, Series 6, Series 7, Shape Shifters, Space Riders, Super Shooters, Vehicles, Water Wars, All
Series 7

X-Men

-

Series 7

Released in 1994 by Toy Biz

The villainous cyborg known only as Bonebreaker desires nothing more than the chance to wreak havoc. Employing his robotic abilities first as a mercenary and then as a member of the nefarious Reavers. . .

X-Men

-

Series 7

Released in 1994 by Toy Biz

An alien from the Shi'ar galaxy, Ch'od's monstrous, reptillian form belittles his keen intellect and heroic heart. Once a slave, he has regained his freedom, and now travels the spaceways in the compa. . .

X-Men

-

Series 7

Released in 1994 by Toy Biz

When young Colin McKay passed through an interdimensional rift, he found himself in a barbaric alternate universe. Growing up to become the warrior Kylun, he championed the cause of truth and justice. . .

X-Men

-

Series 7

Released in 1994 by Toy Biz

His body rebuilt as a cyborg after a near-fatal accident, the freebooting swashbuckler Raza travels the galaxy in the company of the star-spanning Starjammers, lending his sword and his courage to any. . .

X-Men

-

Series 7

Released in 1994 by Toy Biz

Gifted with the powers of flight, super-strength and invulnerability - and cursed by the power to absorb the abilities, motives and life forces of anyone she comes into contact with - Rogue considered. . .

X-Men

-

Series 7

Released in 1994 by Toy Biz

A member of the humanity-hating Acolytes, Senyaka is perhaps the most ruthless soldier in Magneto's war against mankind! Often leading the other Acolytes into battle, Senyaka uses his psionic whips t. . .

X-Men

-

Series 7

Released in 1994 by Toy Biz

Outside of the X-Men, Wolverine often escapes form the pressure of being a super hero by slipping into his secret identity, Logan. Unfortunately, trouble always seems to find Wolverine even when he's. . .

Report Corrections for this Checklist.

Show Thumbnail Pictures As (if available):
Loose
or
Package
X-Men For Sale