Space Riders - X-Men (Toy Biz) Checklist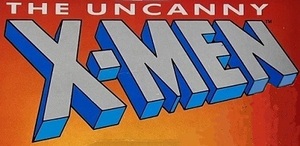 When Professor Xavier senses the thoughts of evil alien invaders planning to take over the earth, he knows the X-Men must stop them. The X-Men don special space gear and race into space on laser-shooting stellar vehicles to battle the alien threat. When the aliens surround them, the X-Men combine their individual vehicles to form a laser-shooting, missile-launching battle cruiser that repels the invasion and saves the earth.
Subseries for X-Men
10" Figures, 10" Metallic Mutants, 12" Collector Heroes, Accessories, Age of Apocalypse, Battle Action Mega-Armor, Battle Bases, Battle Blasters, Battle Brigade, Battle Brigade Repaints, Battle Talkers, Box Sets, Classic Light up Weapons, Classics, Flashback, Invasion Series, KayBee Exclusives, Missile Flyers, Monster Armor, Mutant Armor, Mutant Genesis Series, Mutant Monsters, Ninja Force, Onslaught, Phoenix Saga, Phoenix Saga - CD-ROMs, Pocket Comics, Power Slammers, Projectors, Robot Fighters, Savage Land, Series 1, Series 2, Series 3, Series 4, Series 5, Series 6, Series 7, Shape Shifters, Space Riders, Super Shooters, Vehicles, Water Wars, All

Report Corrections for this Checklist.

Show Thumbnail Pictures As (if available):
Loose
or
Package
X-Men For Sale