Buffy Summers
Name:
Buffy Summers
Real Name:
Buffy Anne Summers
Height:
5'4
Race:
Caucasian
Sex:
Female
Origin:
Buffy moved to Sunnydale, CA from LA
Base of Operations:
Sunnydale, CA
Created By:
Joss Whedon
Actors:
Sarah Michelle Gellar
Universe:
Buffy the Vampire Slayer
Affiliations:
Member of the Slayer line, former Sunnydale Cheerleader and member of the Initiative.


Buffy was a cheerleader until a man named Merrick told her she was the latest of the Slayers, women in charge of protecting humanity from vampires.

Last updated by MCollector on January 15, 2019.
Additional Pictures of Buffy Summers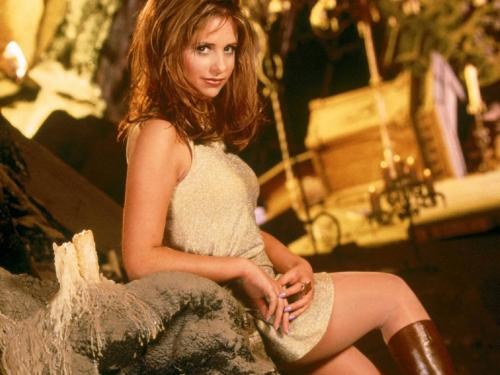 All Produced Buffy Summers Action Figures
Contribute
Did Spider-Man own a dog? Has the Witchblade ever possessed a man? Is Iron Man naked under his armor? You get to share your knowledge with everyone by contributing what you know. We try to fill-in as much info as we can, but it's up to you to fine-tune the Character Profiles, so please, help us out!

Contribute Profile Information for Buffy Summers.
User Comments
Batman on eBay