Legolas
Name:
Legolas
Aliases:
Greenleaf
Race:
Sinda elf
Sex:
male
Origin:
Mirkwood
Created By:
J.R.R.Tolkien
Actors:
Orlando Bloom
1st Appearance:
The Lord of the Rings - The Fellowship of the Ring
Universe:
Lord of the Rings
Affiliations:
The Fellowship of the Ring


Legolas is an elf and son of the King of the Woodland Realm of Mirkwood. He joins the Fellowship and his skill with both sword and bow proves invaluable in fighting the dark forces that seek out the One Ring.

Last updated by DAMartin on February 24, 2017.
Additional Pictures of Legolas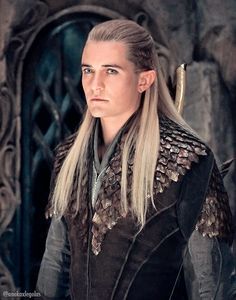 All Produced Legolas Action Figures
Contribute
Did Spider-Man own a dog? Has the Witchblade ever possessed a man? Is Iron Man naked under his armor? You get to share your knowledge with everyone by contributing what you know. We try to fill-in as much info as we can, but it's up to you to fine-tune the Character Profiles, so please, help us out!

Contribute Profile Information for Legolas.
User Comments
Action Figures on eBay