So you just finish your newest custom figure or have an awesome picture of your latest find, but you want to add more pics or you just cant find out how to get your pics on the forum!
Dont worry Shinobis got ya covered!
Step 1:
Find a photo host!
The hardest part of this, beleive it or not, is just finding a host. I personally use
http://www.photobucket.com
Lots of people use photobucket but there are alternative sites out there. Just find a site that you're comfortable using
Step 2: Uploading

!
Depending on who you chose each host will have its own process of uploading. Just follow their sites instructions for getting your photos on there servers.
Step 3: Linking
Once your photo has been uploaded your site will offer you different codes for posting. To post on Figure Realm you will need the following: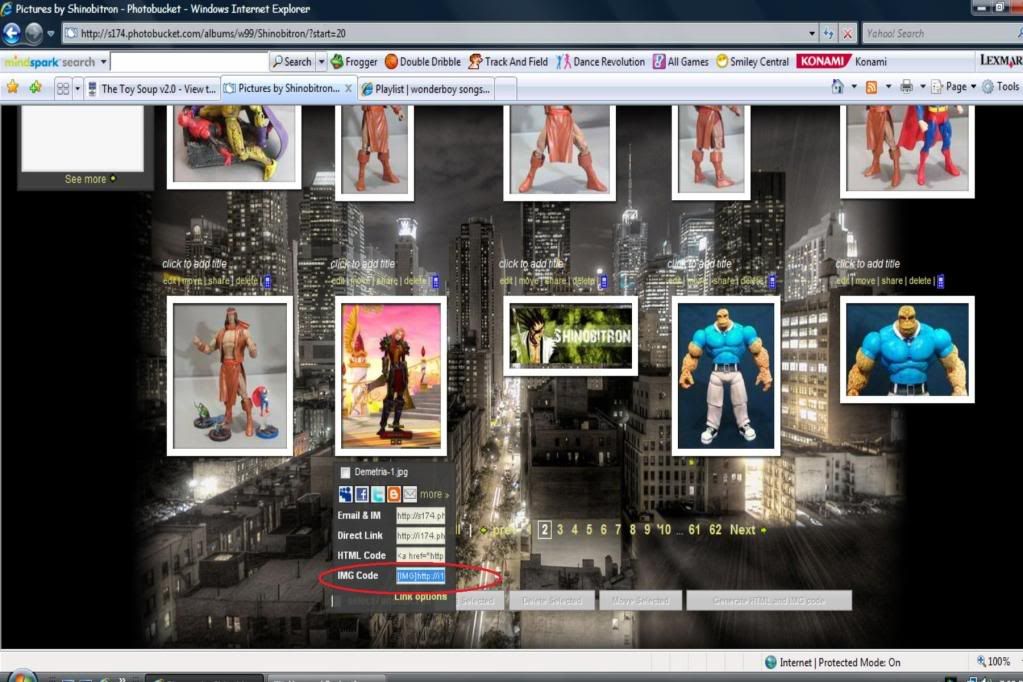 The circled section at the bottom is the link you will need to copy and paste into forums message section.
To check to see if your link is working click the "PREVIEW" button.
If you link is only showing text where your picture should be check to make sure you have the entire link copied. Also make sure your link starts with [img]and%20ends%20with[/img]
Step 4: DONE!
If you did it correctly you should something like this on your screen: