Cant decide which setup looks best in this spot.
#1: 45 Gallon (Needs to be Re-Caulked, Had Rodents in it) + Bar Stand
#2: 37 Gallon w/ Cherry Wood Frame Pieces + Bar Stand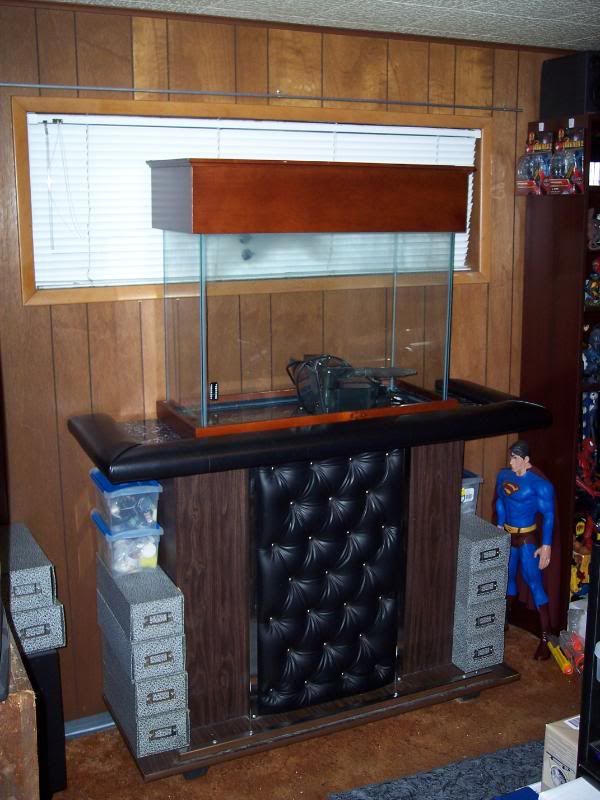 #3: 37 Gallon w/ Complete Cherry Wood Setup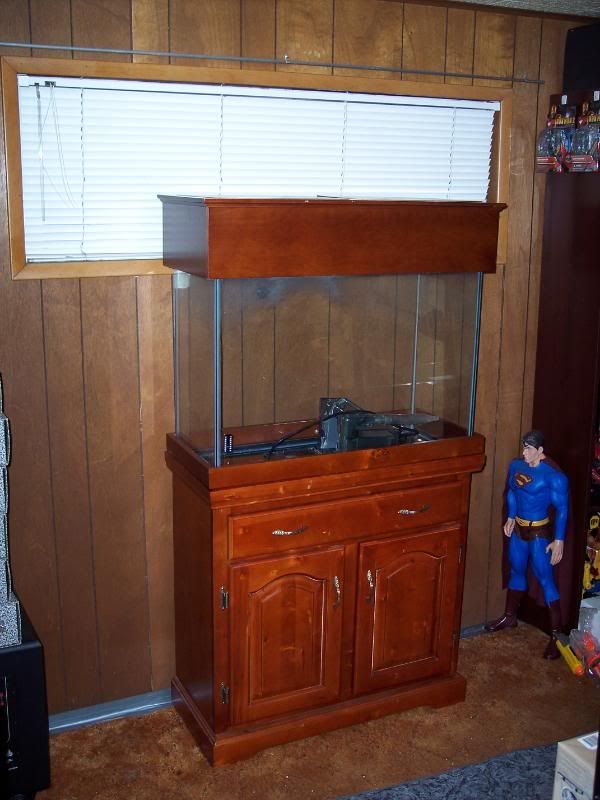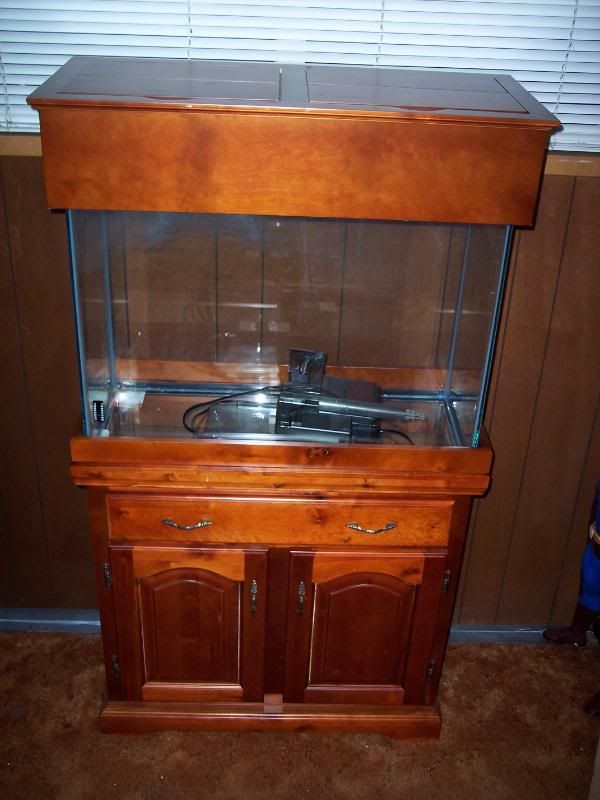 Will be in the spot pictured.
Black Curtains will be added to the window behind it.
Once the tank is set up with fish and water, There is no going back.
*Note: Yes i know the carpet and house in general kind of ugly, But it's a daylight basement and it was made in 1962.