Marvel Select Classic Thor. I was very excited to get this guy in the mail. Now that I have him in hand take a scroll down to see my thoughts if you'd like.
Details of the Package. Character art is from a classic comic I believe it's from Thor 272.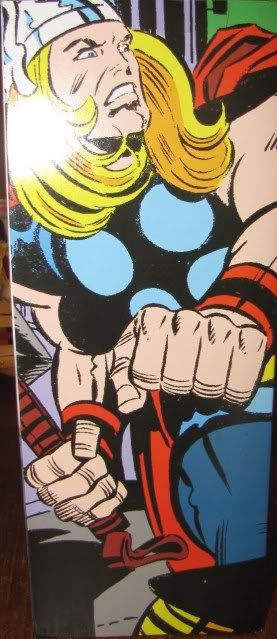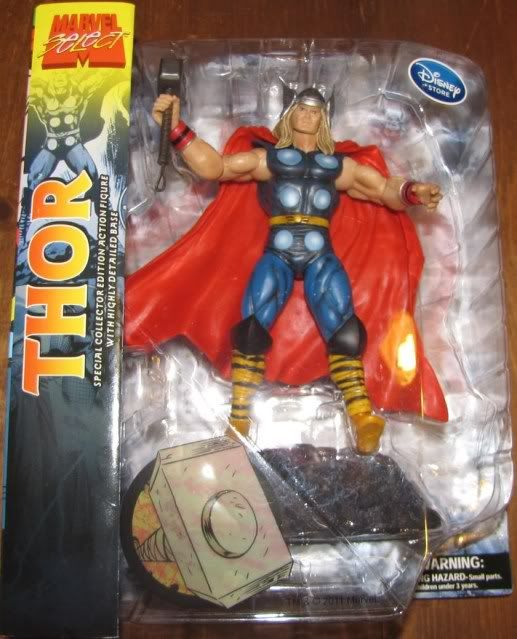 One thing I noticed is the art for the card has all Heroic age drawings of Thor except The Thor 272 cover. A little weird since this is the Classic Thor, but whatever it's just the card art.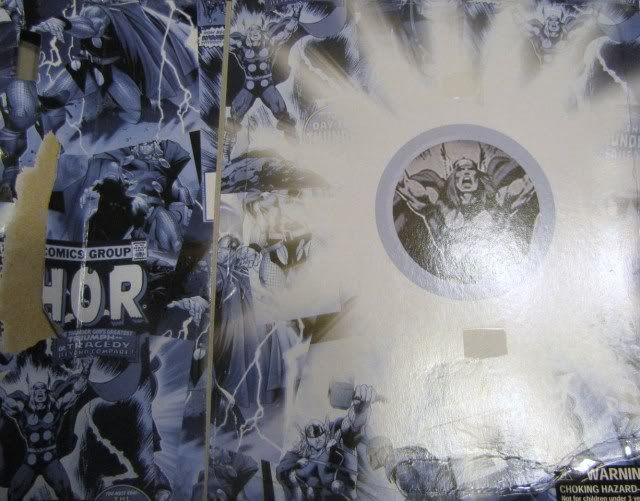 More previews of what's to come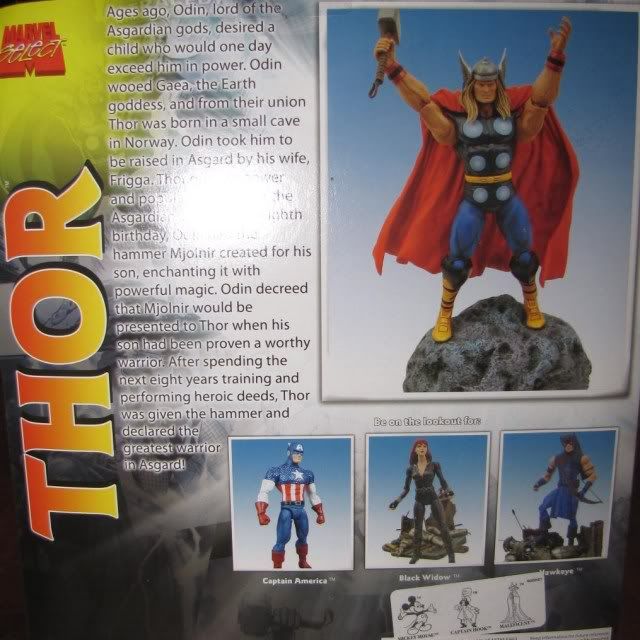 Moon or Rock base front and Back
Mjolnir, okay honestly I'm a bit disappointed with this version of Mjolnir. It's very simple and basic. Not saying I could do a whole lot better, but (as you'll see in subsequent pictures) there are much better ones.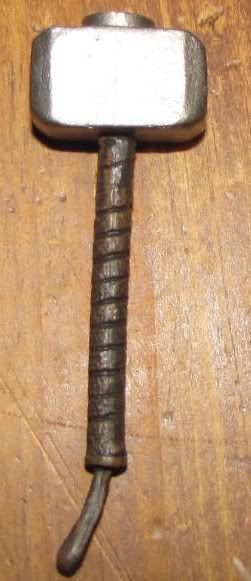 The obligatory Thor 272 cover shot.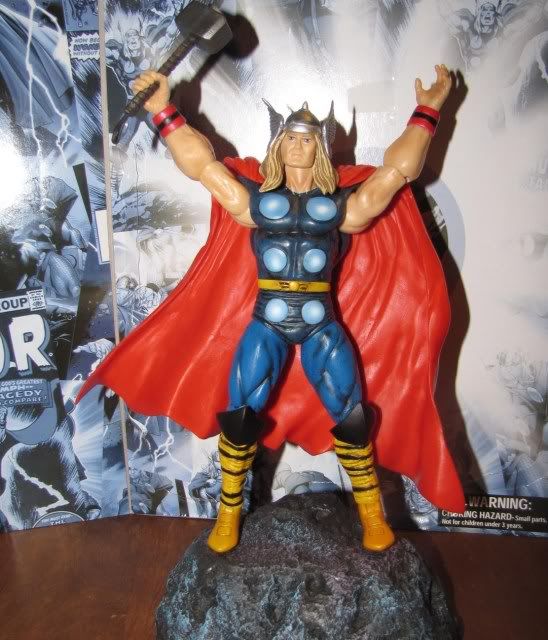 Up close and personal of the top half of Thor. I'm really not crazy about the expression. I think it would've been awesome if he was screaming like on the 272 cover.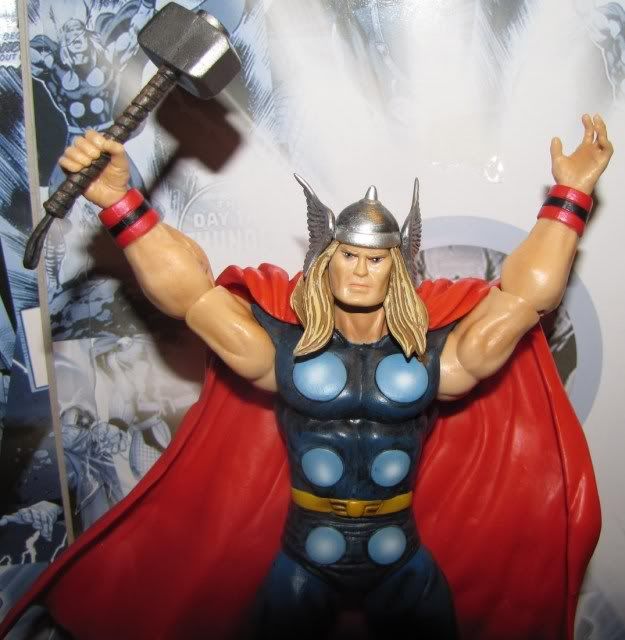 The Crotcheral region. At least they did a wash on the pants.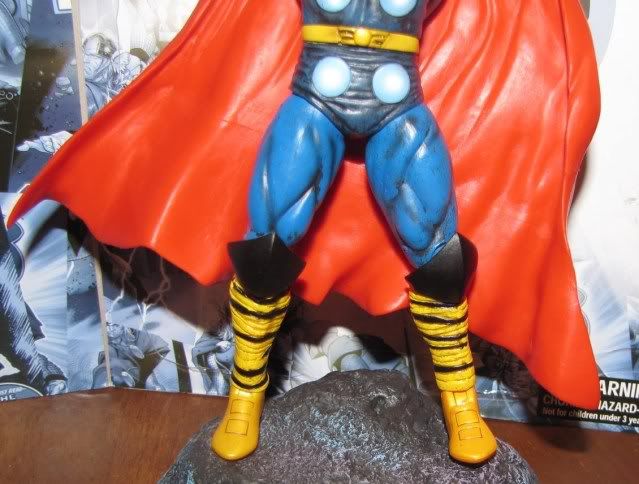 Here is where I think the figure is excellent. The cape. They really did a great job on the flow of the cape and just making look very Regal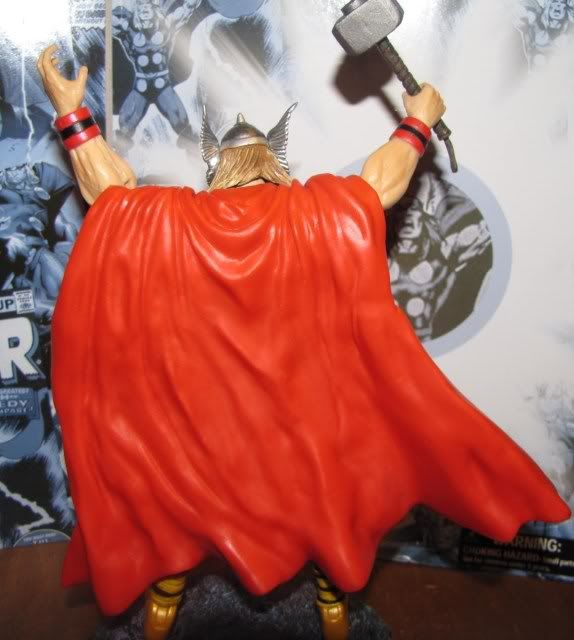 Here's a pic of all the Mjolnirs I have. maybe you'll catch a sneak preview of my next review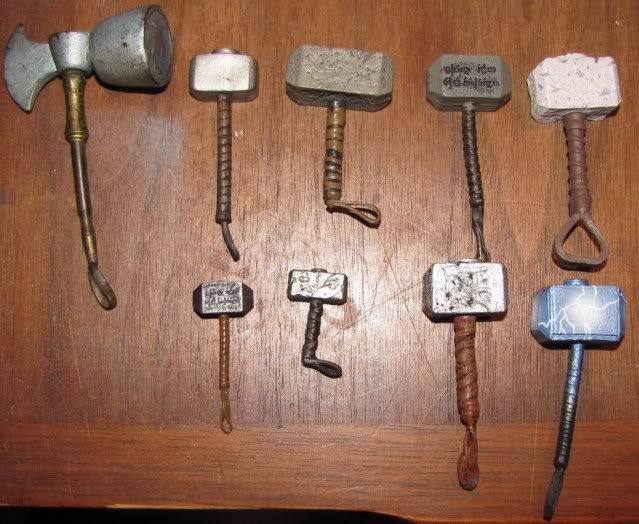 Mjolnirs Unite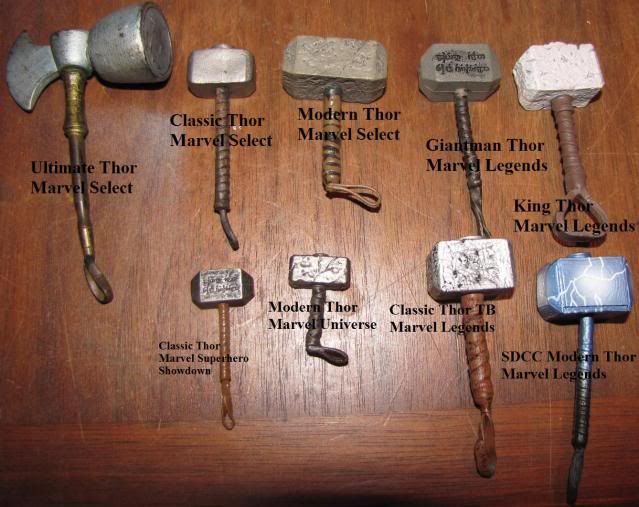 Classic and Modern side by side comparison. Very close in size.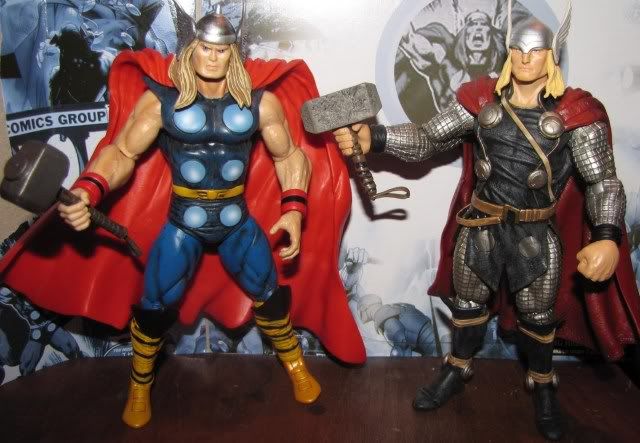 Marvel Select vs Marvel Legends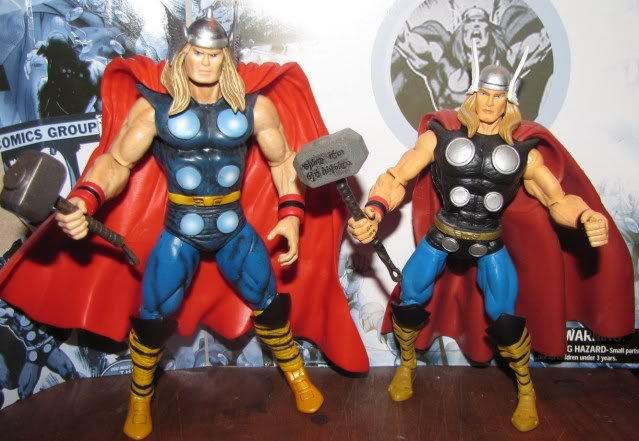 And there puny, but awesome friend joins in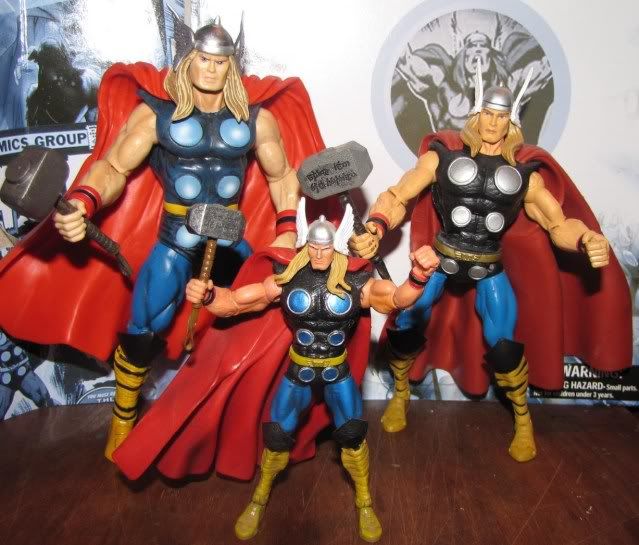 Ultimate Thor wanted to check in.
What the heck. Someone mentioned this in my Hawkeye review. The scale is a bit off.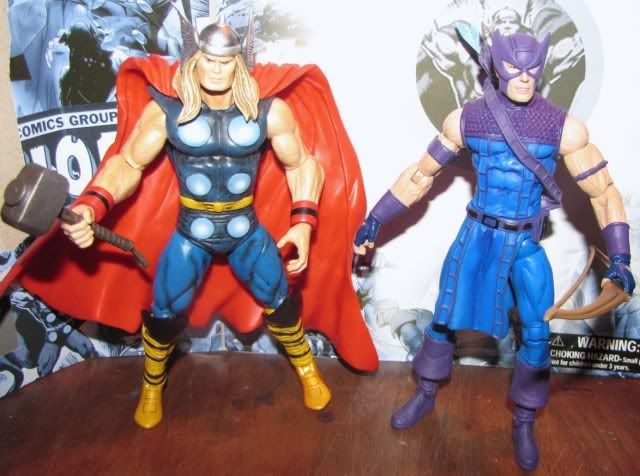 Even with it's flaws I'm glad it joined in the ranks. I will hopefully be reviewing Cap and Widow once they are released depending on funds, but most likely.
If you didn't catch the sneak preview of my next review. I'll be less subtle