UPDATE: Tue Jul 08, 2014 - New Item Down Below, Headless Action Figure
Before I begin, I do know of the figures and what they are. I'm just looking for information on them, to see if anyone else has come across them or where they may have come from. Any help will be useful. I picked up these figures for less than dollar during MegaCon.
The first one appears to be a knock-off of the Teenage Mutant Ninja Turtles. I think it may be a Mexican knockoff, but as you can see from the pictures, it's actually quite different in some ways. The head, arms and legs look to be molded from the TMNT figures (circa 1989), but have been modified. The upper arms appear to add more articulation by having ball-joints (the same with the upper portion of the legs). The lower section of the legs and feet are modified and the feet are different from the TMNT figures (they are flat footed, but appear to have hinge joints at the ankles). The body apparently held together with a single screw in the back of the figure. There's still pieces of flashing left on the figure, and of course the paint is worn out/scratched off in some spots. There's no copyright information on the shell, legs or feet.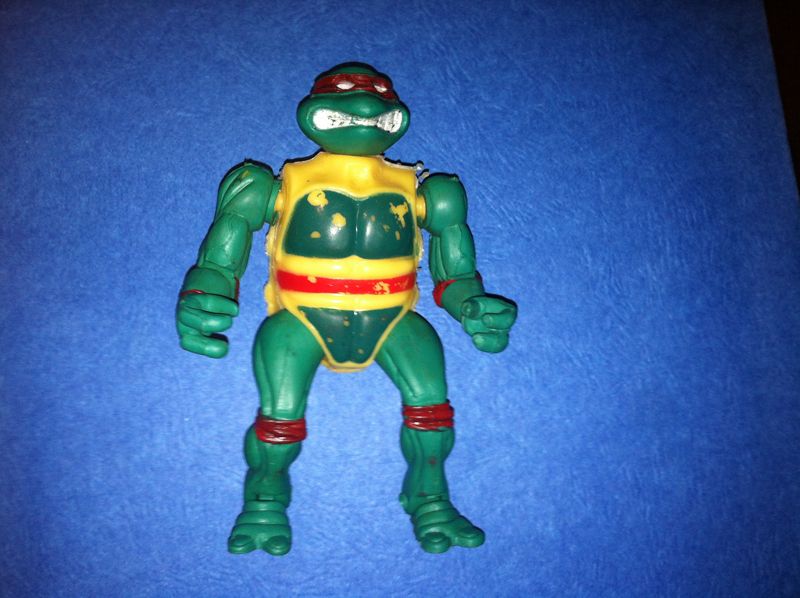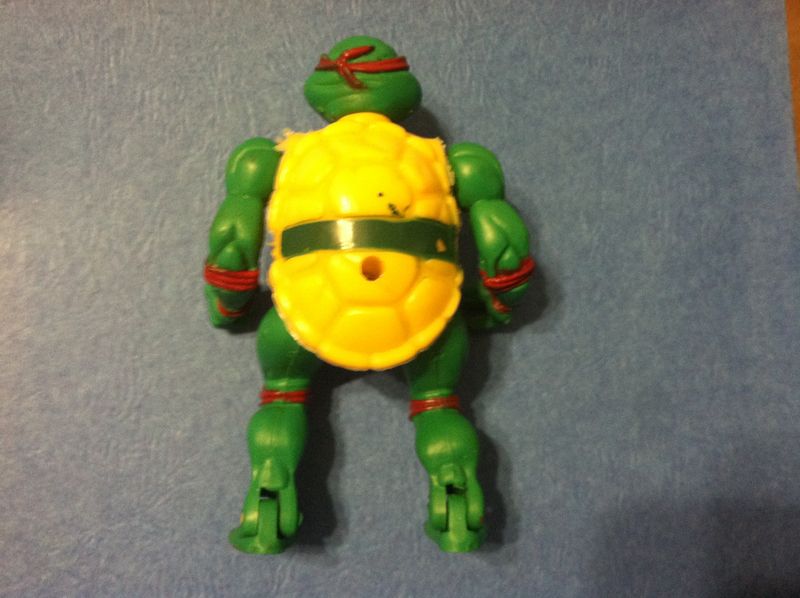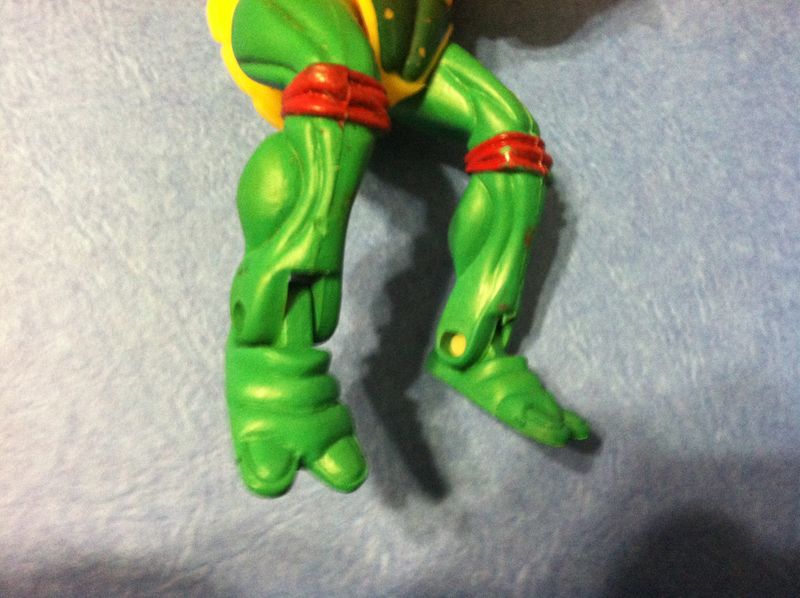 This second figure I know is Gamera, the giant monster turtle from the giant monster movies. I also got this figure on the cheap, and it appears to be missing some sort of piece that goes inside the body that connects the hands, feet and shell to the body (I've included a picture of the inside of the shell to show where the connection points were. The skin I think may be vinyl (or at least some sort of rubber). I've included pictures of the feet, which they both have writing . I know this figure came out in 1995 (as one foot has the year, and writing on it, which I assume is the copyright notice for the character. The other just says "Takara '06 China").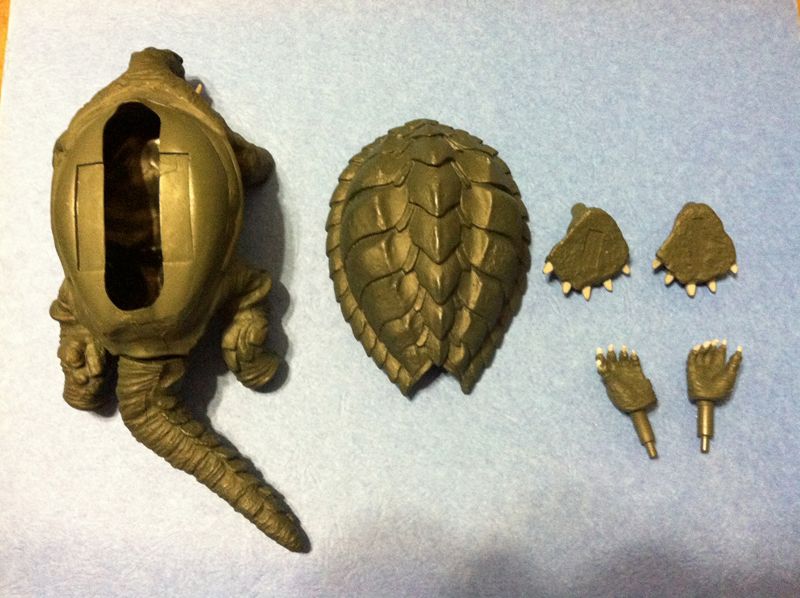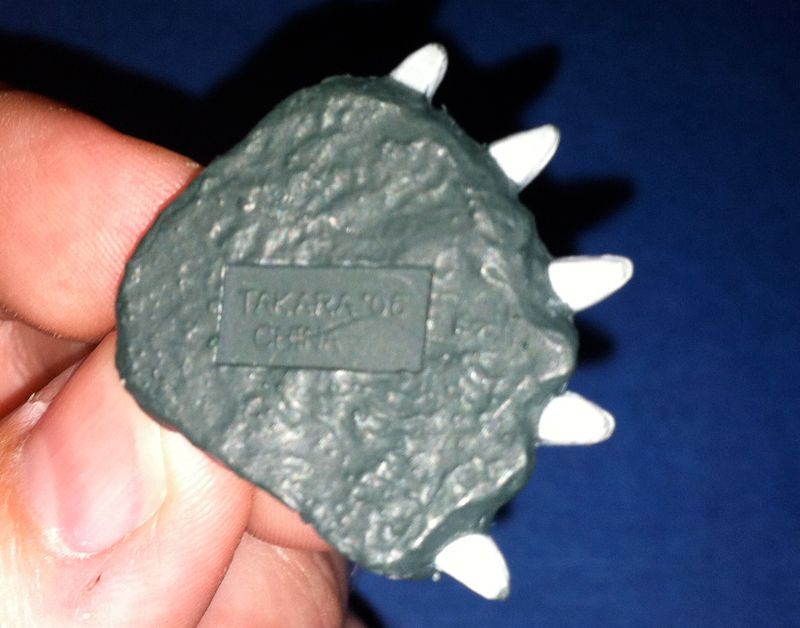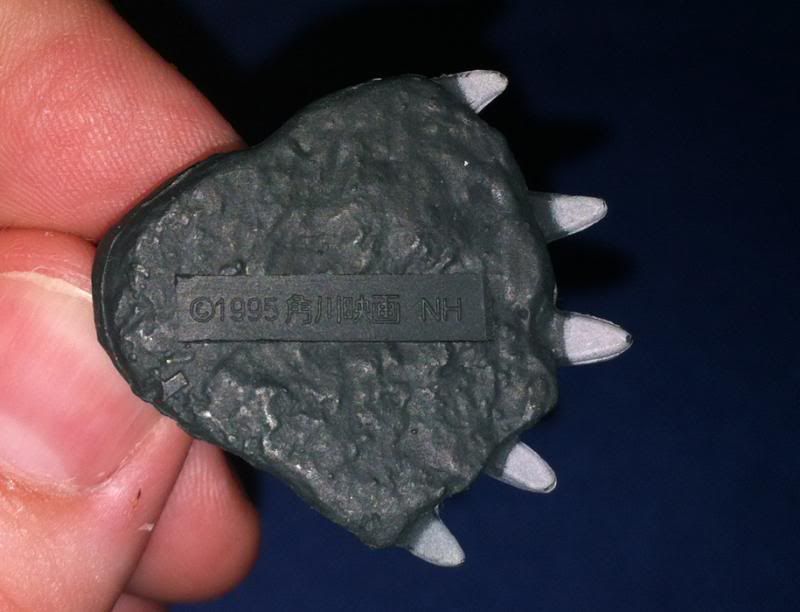 If anyone has any information on them, please let me know. I'd like to know what I've got (especially for Gamera, as I'd like to find the piece that goes inside of it to make it complete).