I had these two old hand-me-down helmets that were still in good working condition, but kind of scratched and nicked up a little. I decided to try to paint them to match my Rocket...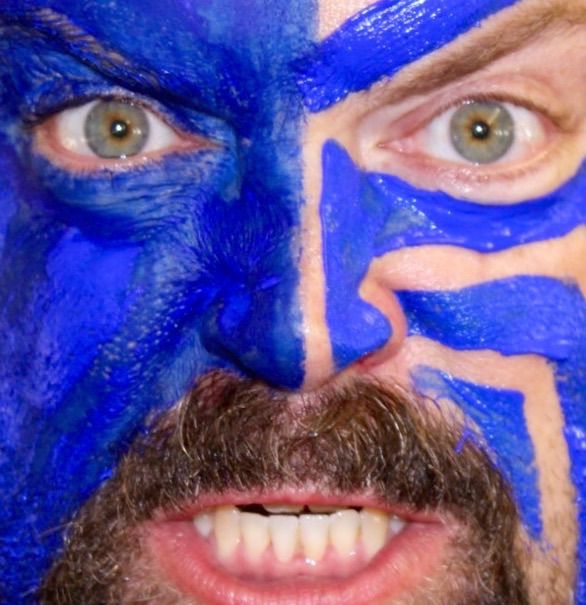 I stripped them down, masked them and sanded them...
Then I hit them with automotive primer, then light sanding...repeated that several times
I used Rustoleum Cobalt Metallic spray for the base...
After several coats and light sanding, I masked off the striped area and used Rustoleum Eggshell White.
Again, that was sanded lightly and hit with a few more coats.
The lines weren't perfect, but that's OK, now it was time for pinstriping. I used Prostripe Bright Gold Metallic tape.
Once all the pinstriping was in place, I put on several coats of clearcoat. My wife's helmet is now finished, but I have to rework mine in a few areas. The colors are not a perfect match for my Rocket, but they are darn close.
Supposedly, any kind of paint deteriorates helmets. These helmets are well over 5 years old anyways, which by industry standards means they could spontaneously combust at any moment. I realise this is not a recommended practice to customize helmets (much less with spraypaints), these helmets will likely not be worn much. One is my wife's (who does not ride with me often) and the other is my third helmet and would only be worn every once in a while and only in certain weather/driving conditions. Only the primer was automotive grade, the rest was spray paint. This was just a project for fun, I did some research beforehand and found one example where a guy not only spraypainted his helmet, but his bike as well! Check out the link below..
I spray painted my bike. : motorcycles