I accidentally printed out the comic version, but I figured I might as well put it together and not waste the cardstock.
But I did put together the right one too!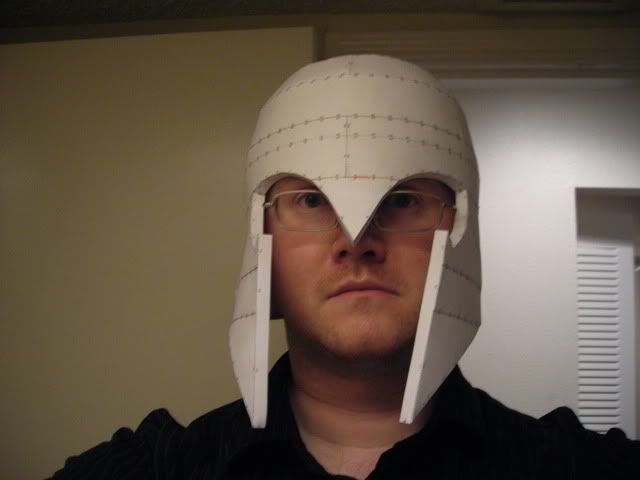 Obviously having little issue with the "prongs"? I guess. I'll just tape them together when I'm doing the resin and fiberglass.