whats up guys! cleaning up my trade thread, lets keep it short and sweet!
in in lancaster pa, if your near the area i can trade in person. buyer pays shipping but i ship cheap as possible. i pack my stuff up nice, ask any of my trades below. i take paypal preferably but if you have another secure way to pay lemme know! i prefer to ship domestically but if you're international lemme know and maybe we can work something out.
had some awesome trades on here so far, hit these guys for a reference, also i think they rule
zeldaman33
Therapist
darksword
shapp
G_Rantula
cosmicfantasycustoms
lastly the email is
deathbymexico@yahoo.com
in case for some reason my inbox gets full and you cant message me on here. so thats me, but you came here for my stuff, so here we go!
no pix yet but i have an extra arkham city bats/cats 2 pack. both b/w and color. also have hml steve rogers and madame masque. moc for all those.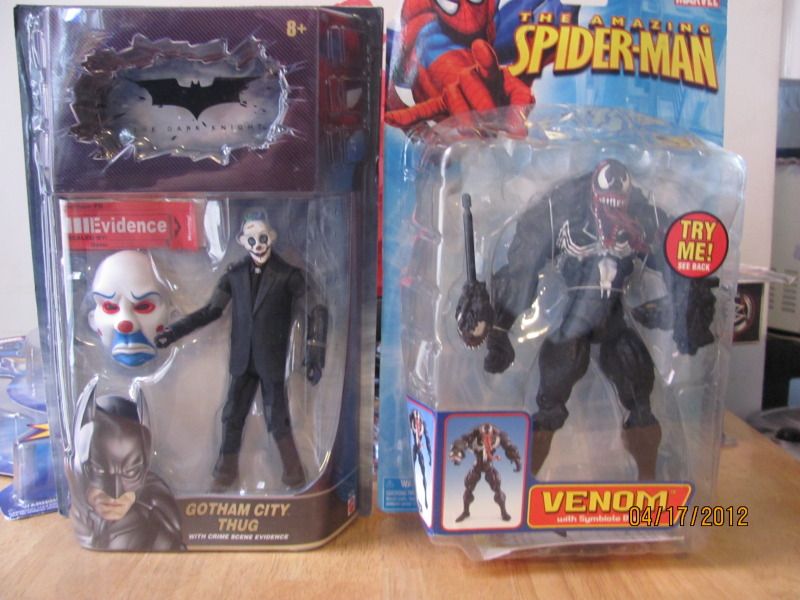 movie master joker thug $20 SMC VENOM for trade only. lookin to let him go for one of my big wants only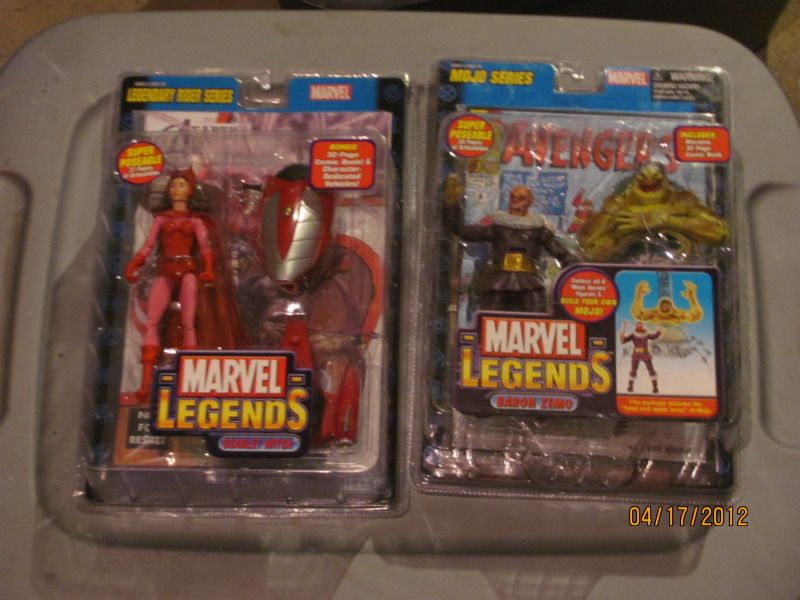 scarlet witch, baron zemo variant $15 or $25 for both! will also take a "best offer" shipping moc will add a few bucks since its a bit more to ship moc, or take em loose for cheaper shipping!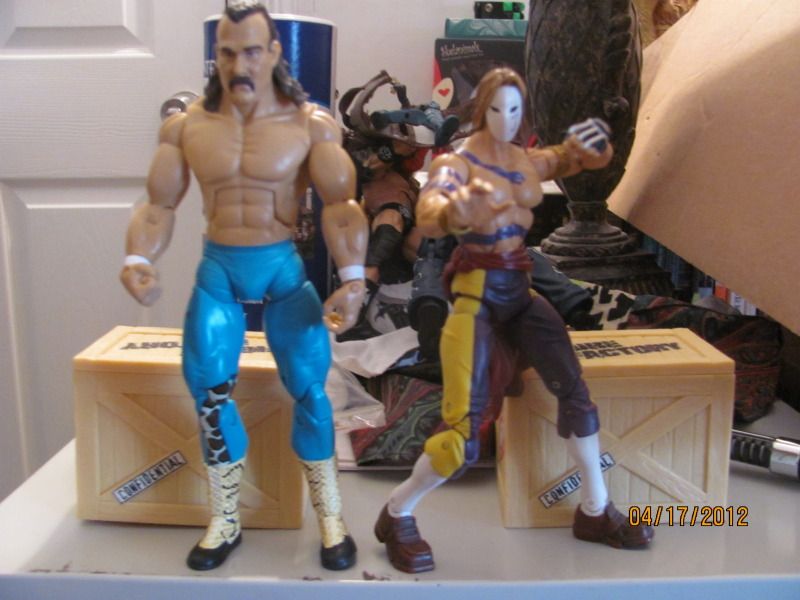 wwe deluxe classics jake the snake $13, sota vega gone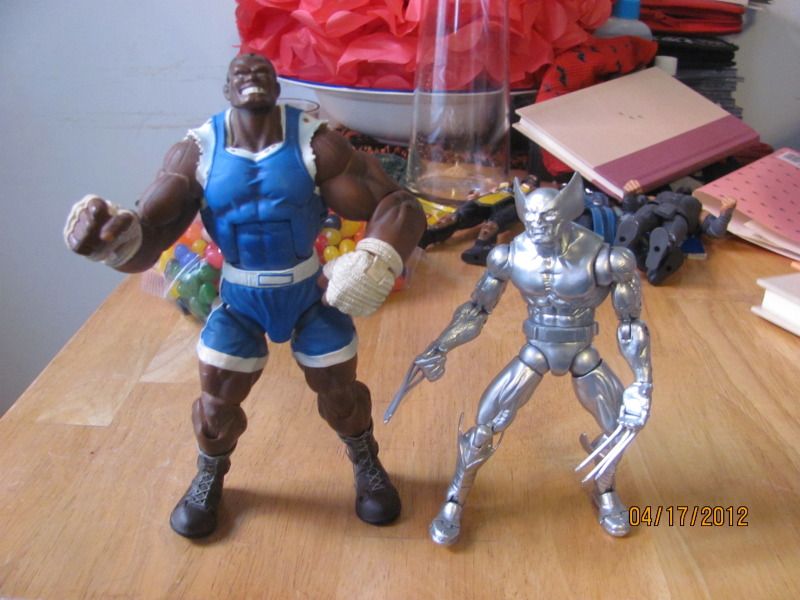 sota balrog $25, silverine gone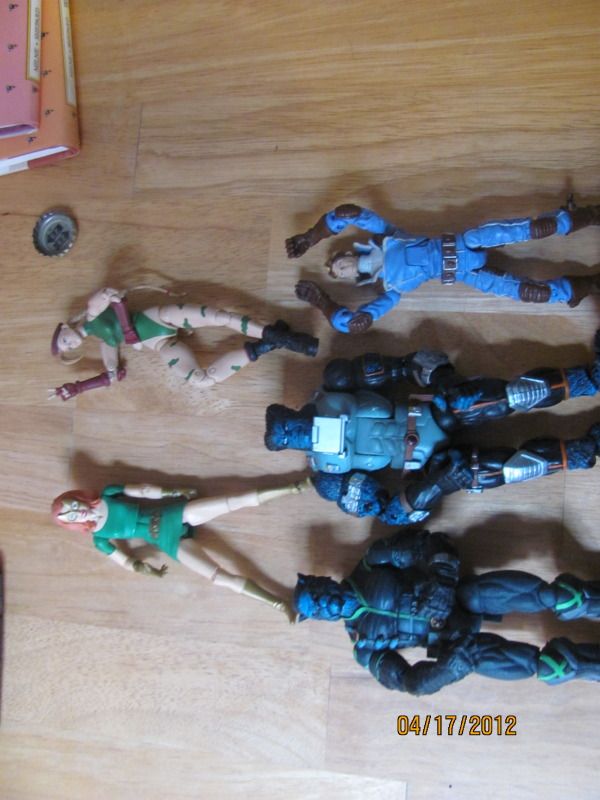 2 pack marvel girl gone, sota cammy gone, xmen classics beasts $13 i did notice today that the stealth beast has been dremeled about the arm, i think i was moddifying him to do an xmen legends style suit and never realy got into it, so he is not in perfect shape, i do however have a moc beast listed further down
, 2 pack cannonball gone)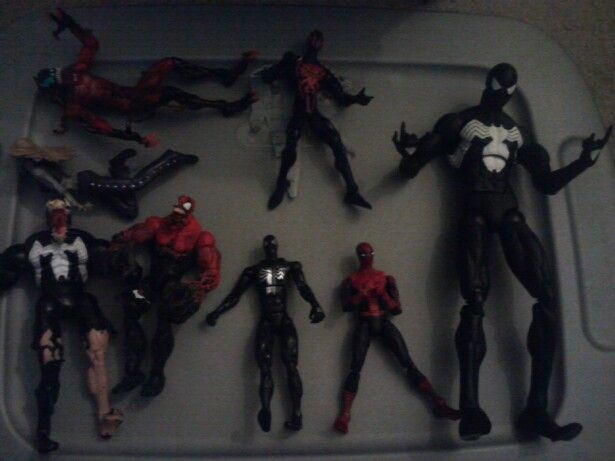 some spidey figs, no prices yet, when i do some research i can post but send me and offer if you see something you like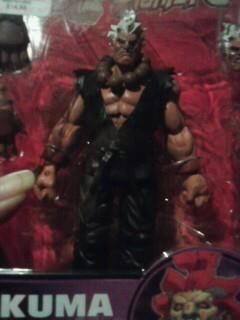 sota akuma variant $40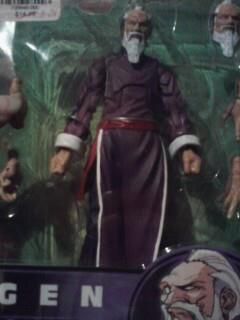 sota gen $25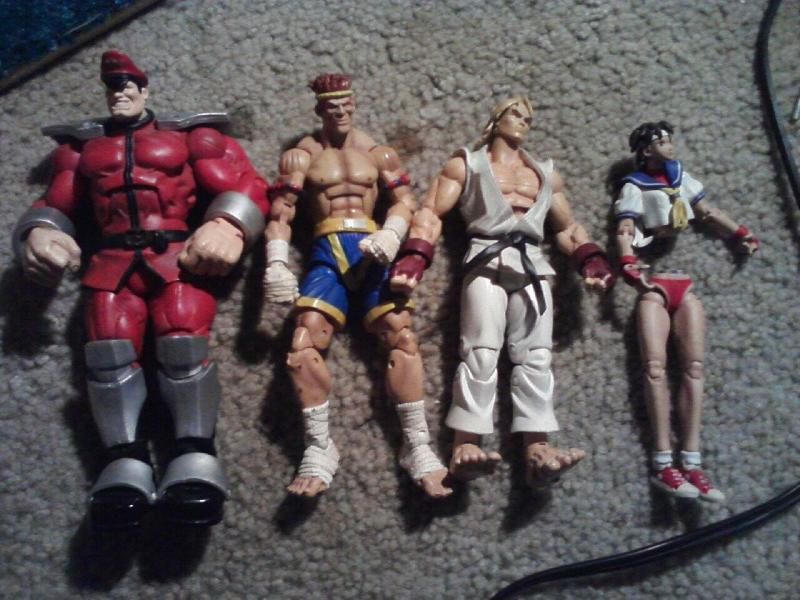 sota loose figs
bison $40
adon gone
ken variant $35
sakura $20 pending her torso pin broke out of the package, i have her skirt somewhere and she should be easy to fix,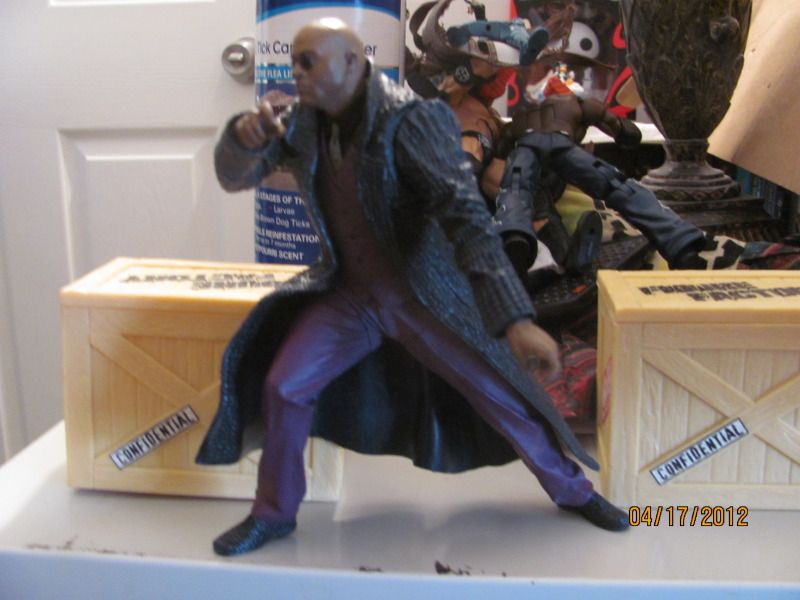 like $5, bought him for his guns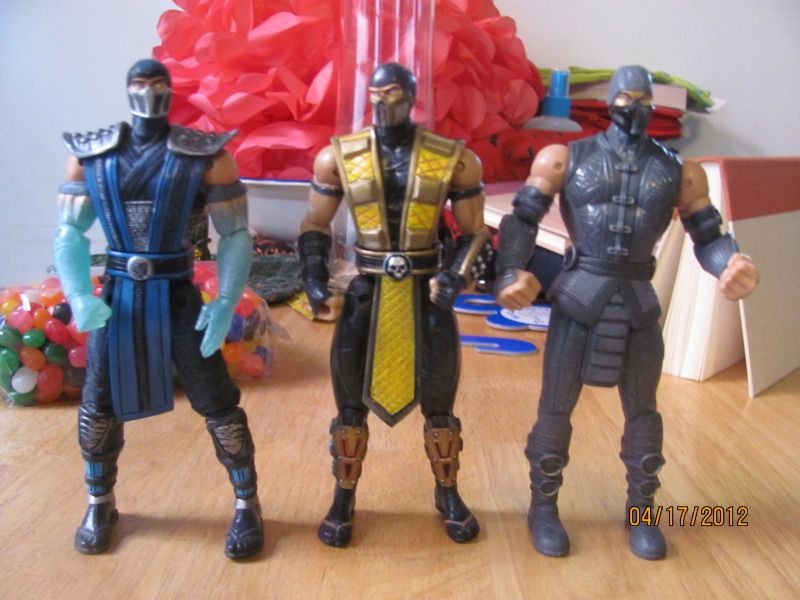 scorp and subzero gone. $20 for noob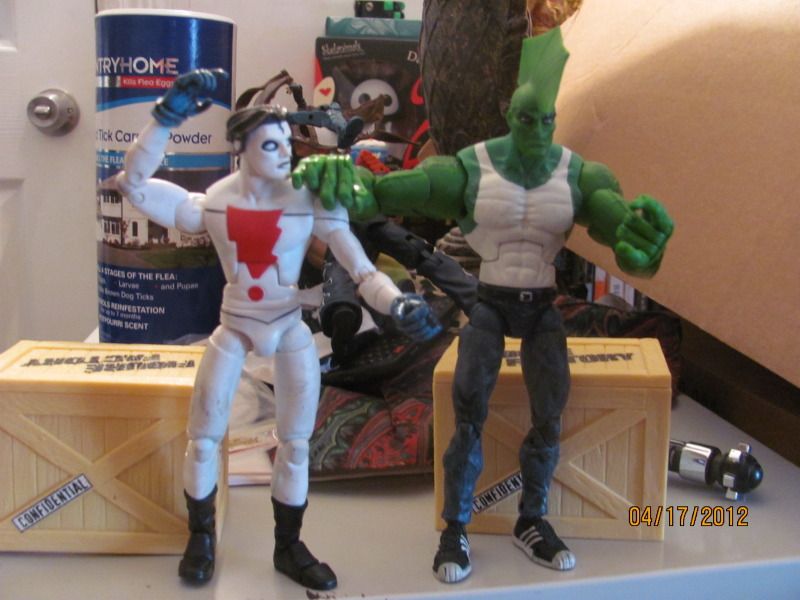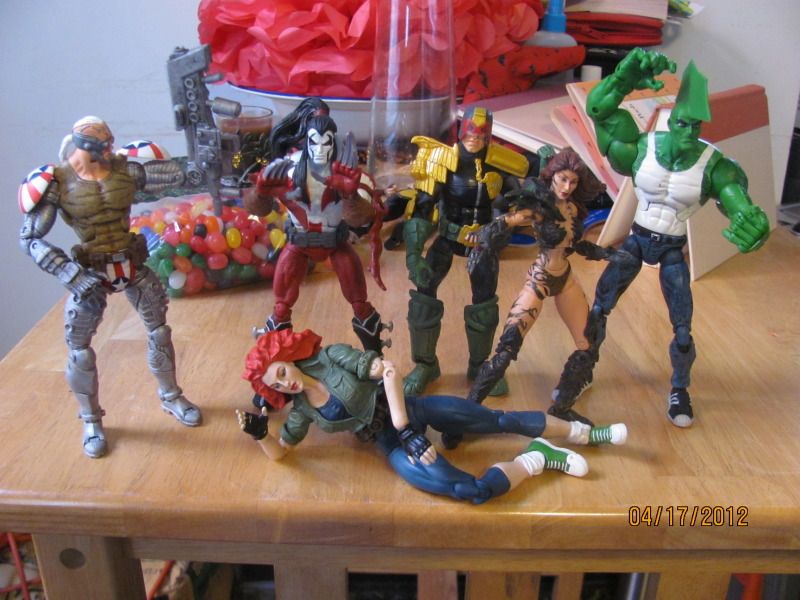 legendary comic book heroes!!!
like $10 a piece?
drags are gone. masked pat is gone. i dredd left. 2 madmen, ann, 2 rip claws, witchblade still avail!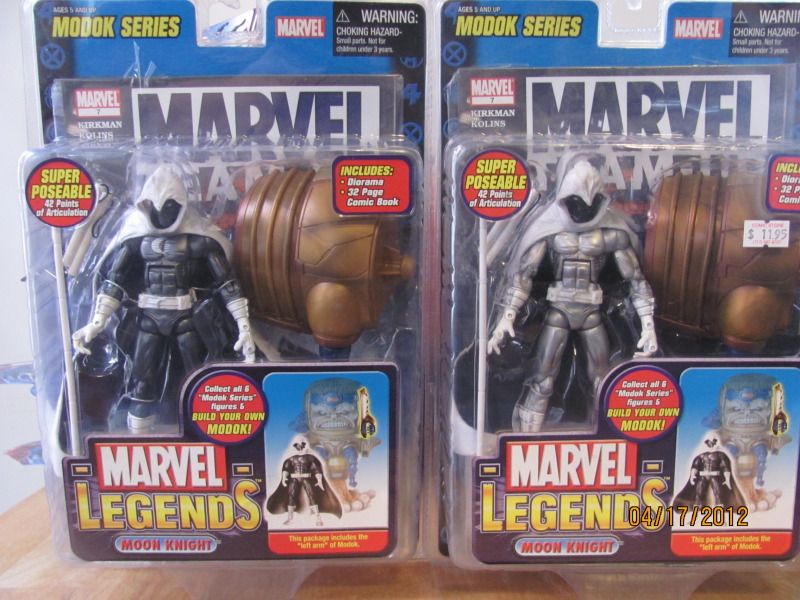 just trading for now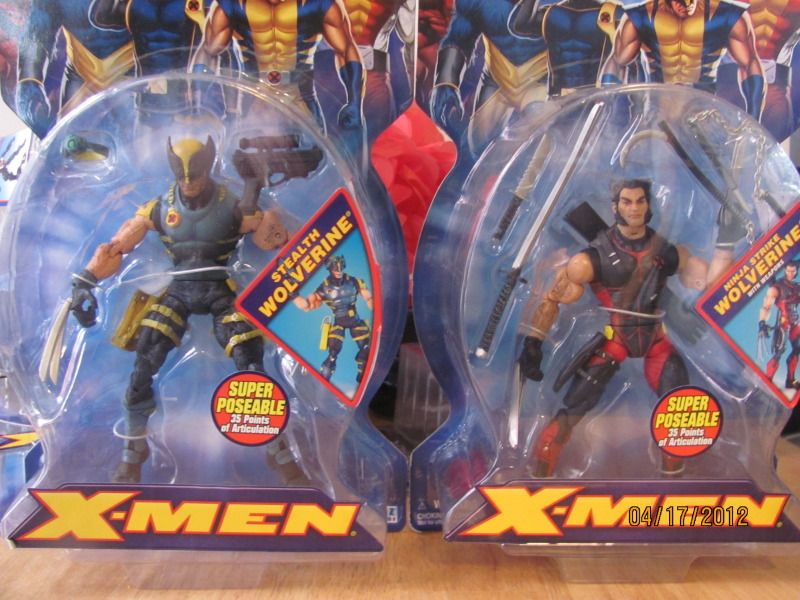 xmen classic ninja wolverine $25 stealth sold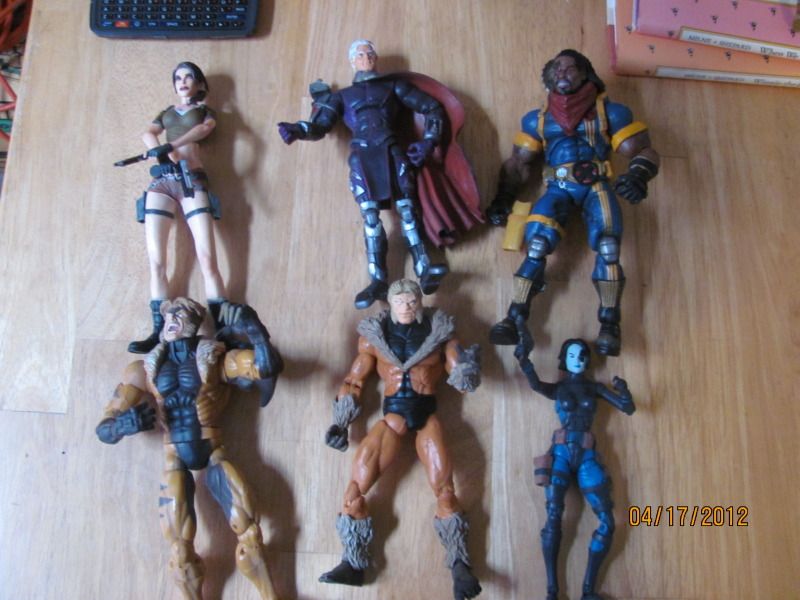 neca lara croft no weapons $12, xmen classics magento $15, ml bishop trade only
ml sabretooth tradeonly, faceoff sabretooth $15, domino trade only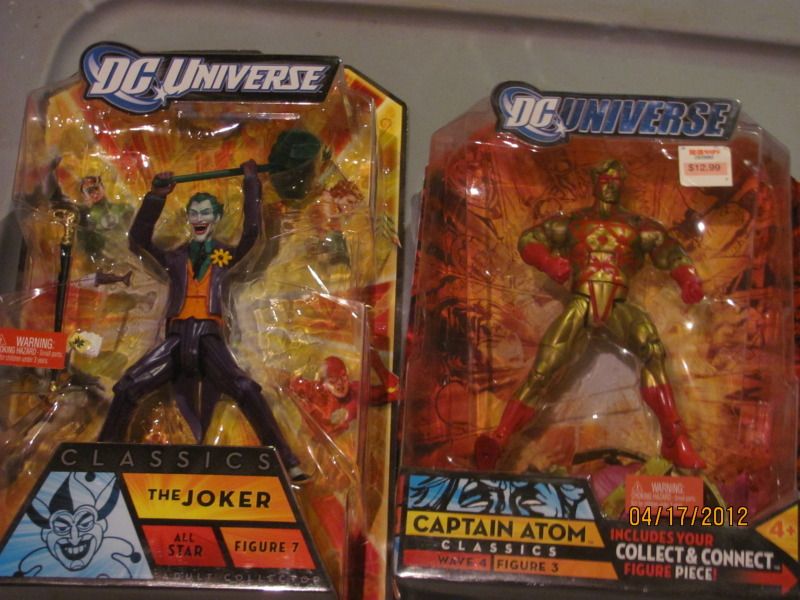 DCU joker trade only for now, but make me an offer as i have another joker fig, DCU captain atom variant sold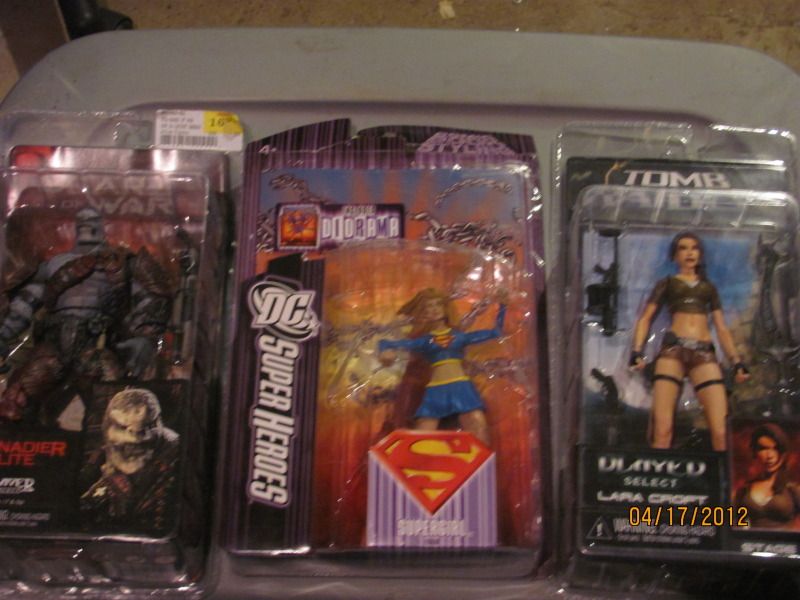 Gears of war grenadier elite $25
DCSH super girl $20 moc but there is card damage, i have pix if you need to see it, got it at a kmart that way
neca lara croft trade only for now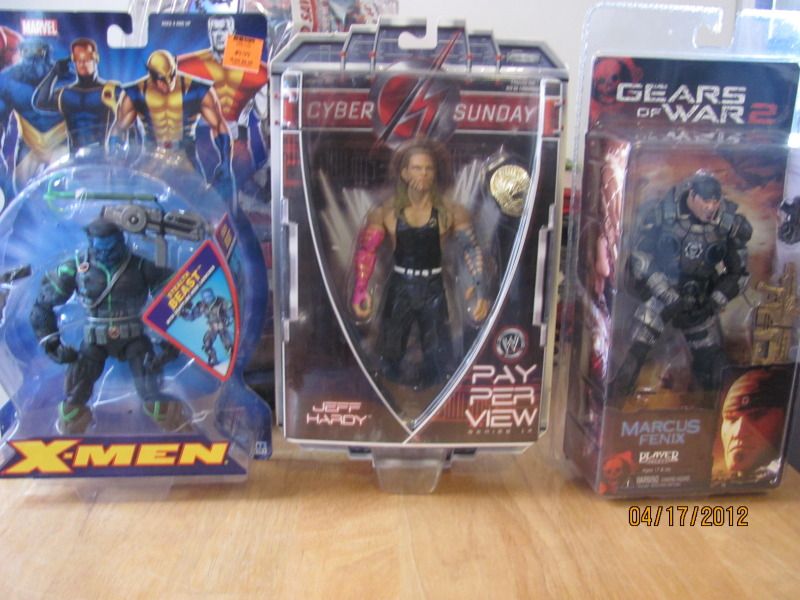 xmen classics stealth beast $25
cyber sunday jeff hardy $25
gears of war marcus gold lancer variant sold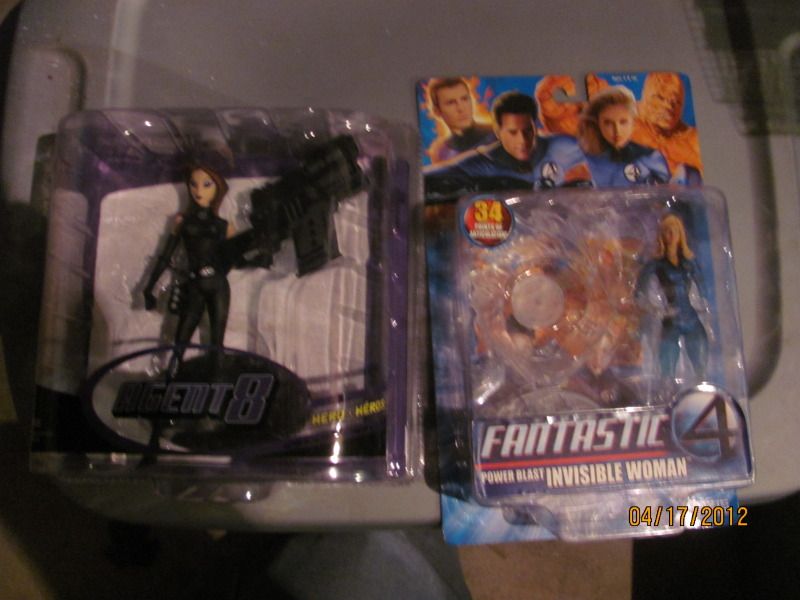 adventure of spawn agent 8 $20
fantastic four movie invisible woman sold
now these wrestlers i have much less attachment to (for the most part) so if you see something you need feel free to send me and offer if you dont like the prices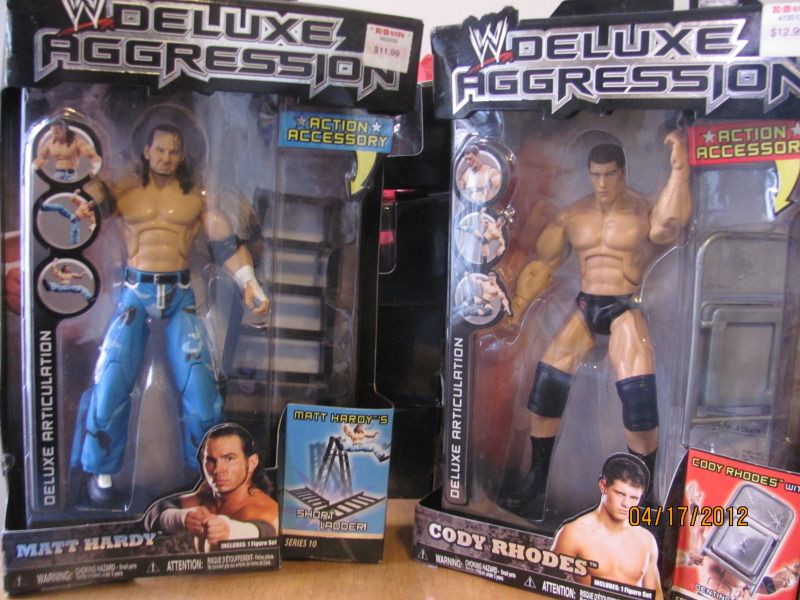 DA matt hardy $25 (i do like this one
da cody rhodes $15 (that the "don't care" difference!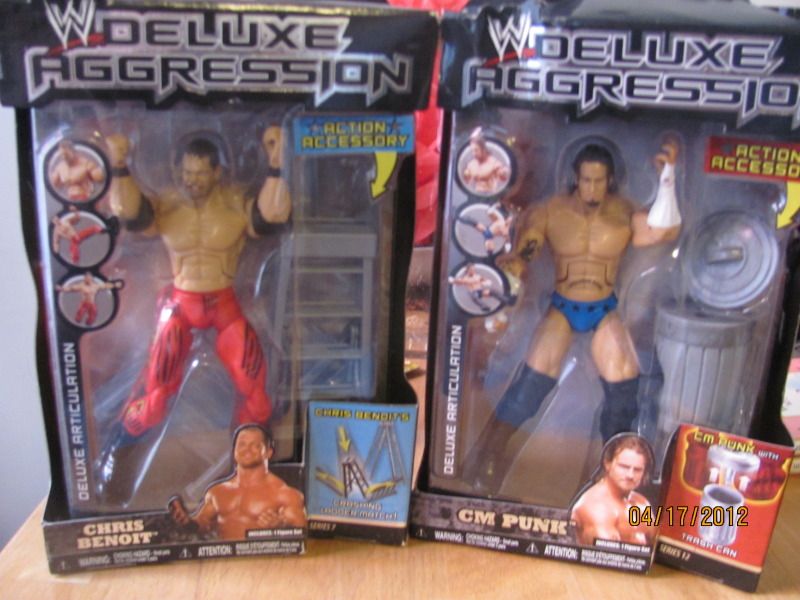 DA chris benoit $40 one of my all time favorite, is nice about what happened to him, doubt we'll see a new benoit figure
DA CM punk $25 (like him too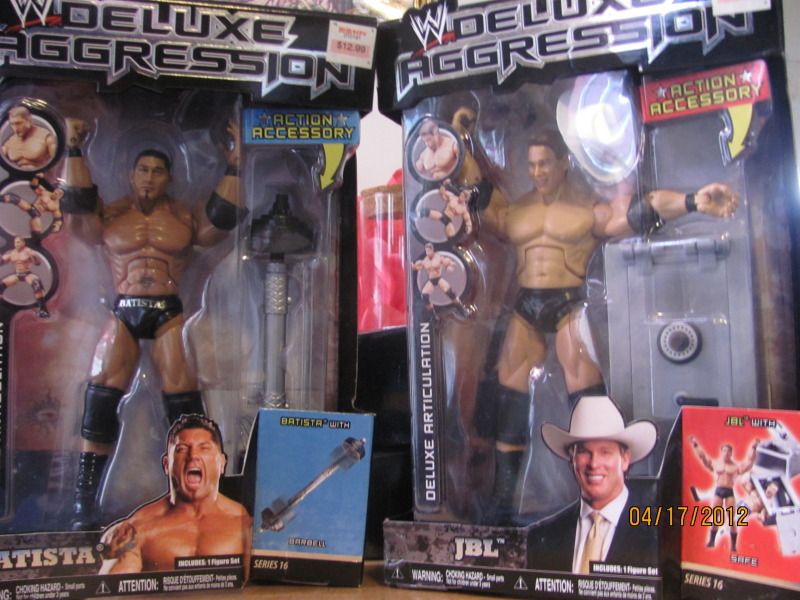 DA batista sold
DA jbl $15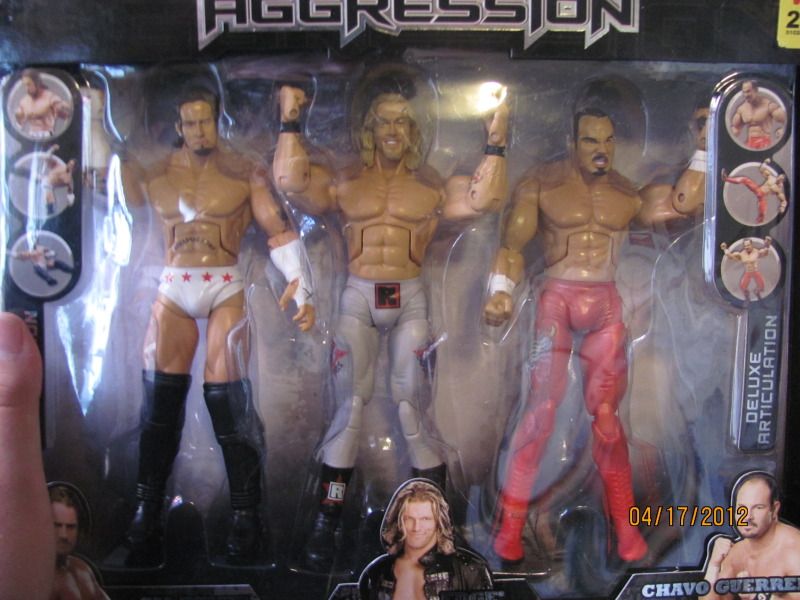 $45 for the 3 pack, or i can split it up if u see someone you want but not all 3 (punk is $25, edge is $15, chavo is $15)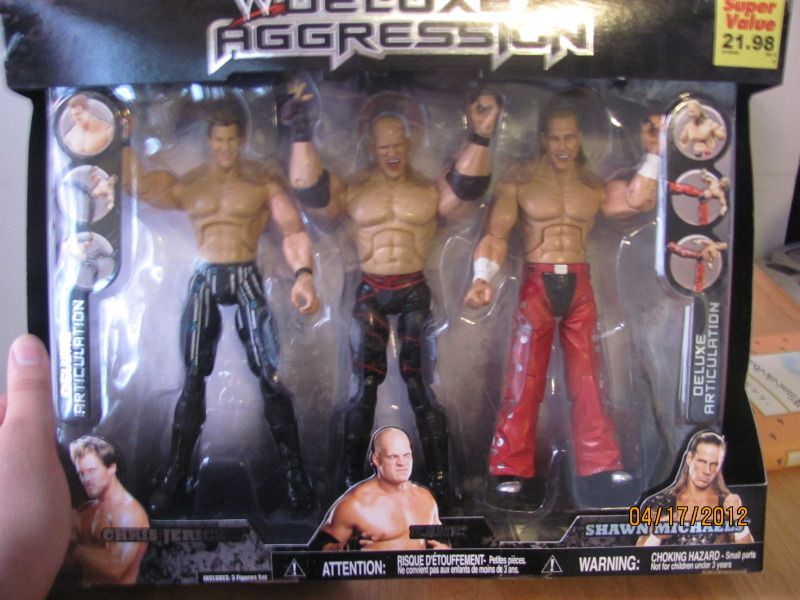 same deal as above $45 for the pack or i can split it up, lemme know!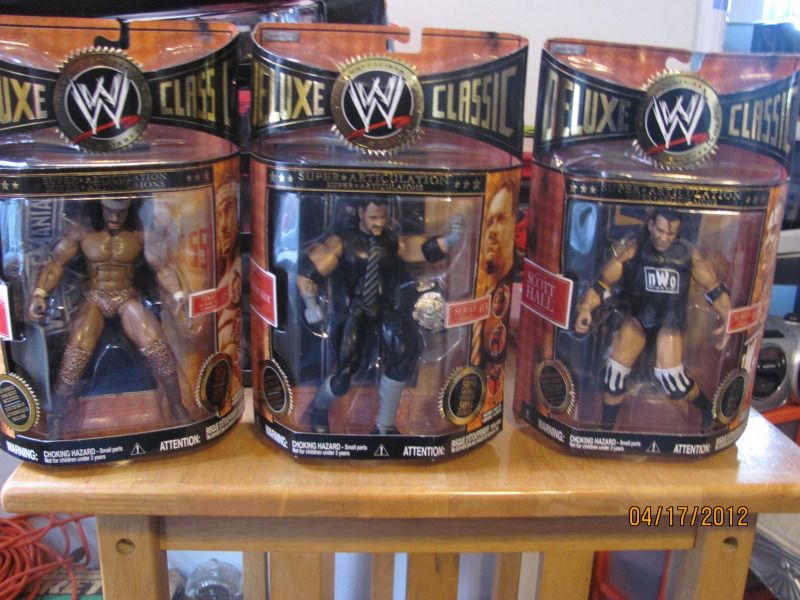 deluxe classics!! $25 each!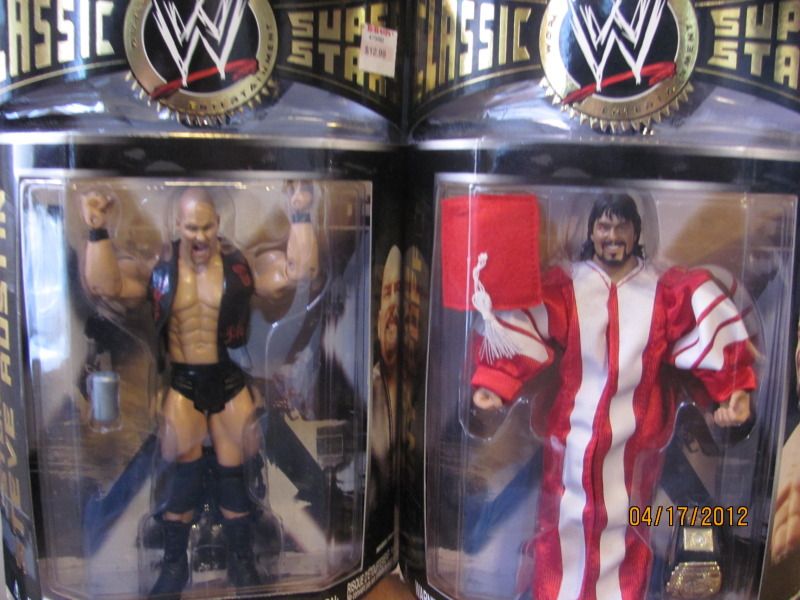 classic superstars austin $25 poffo $20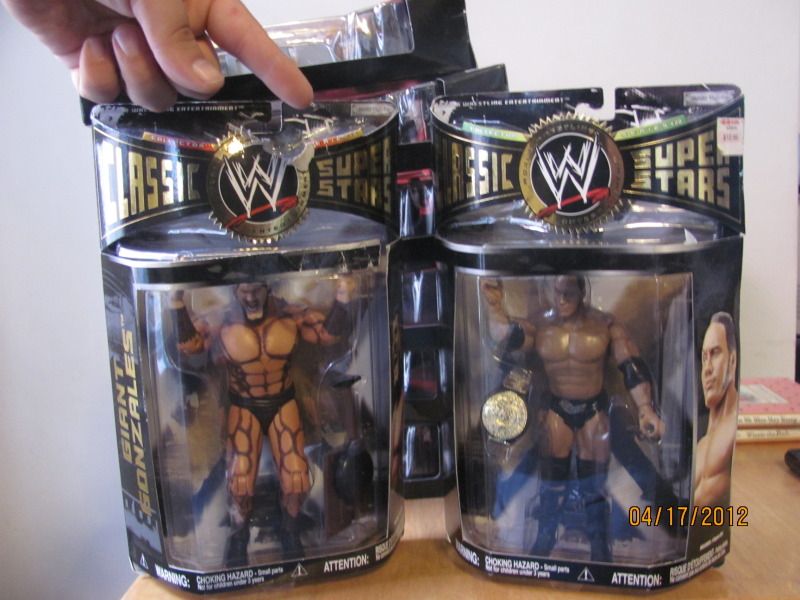 the rock $25 giant gonzales $25 see the card damage
found some of my loose DAs
havent researched any prices yet, if they are worth something to you, hit that inbox and lemme know what that may be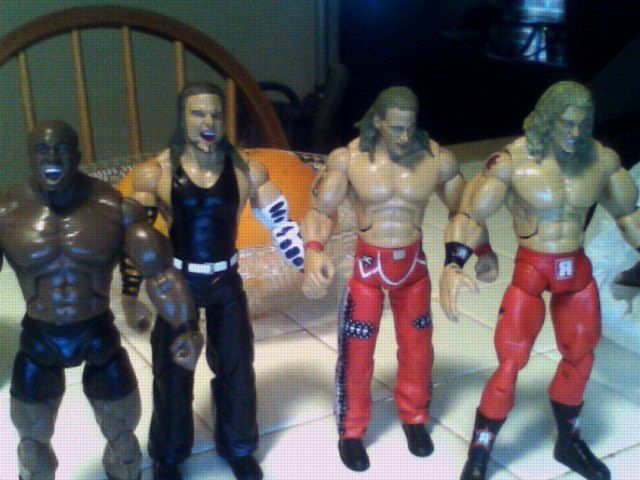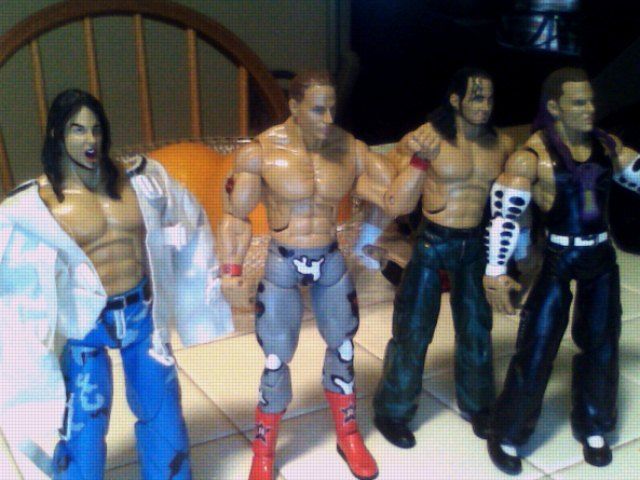 these have been modded, mostly just head switches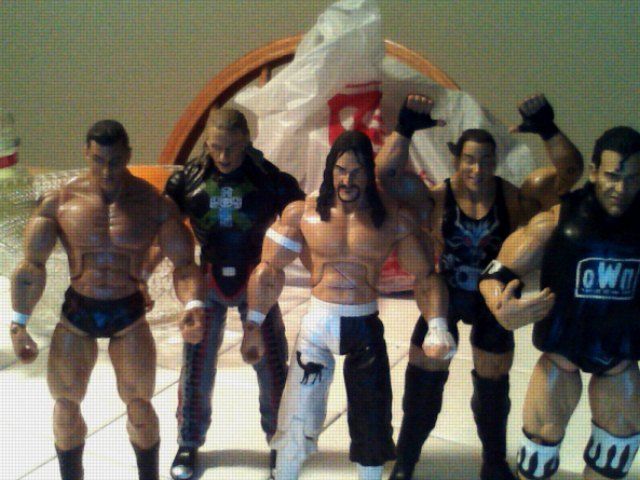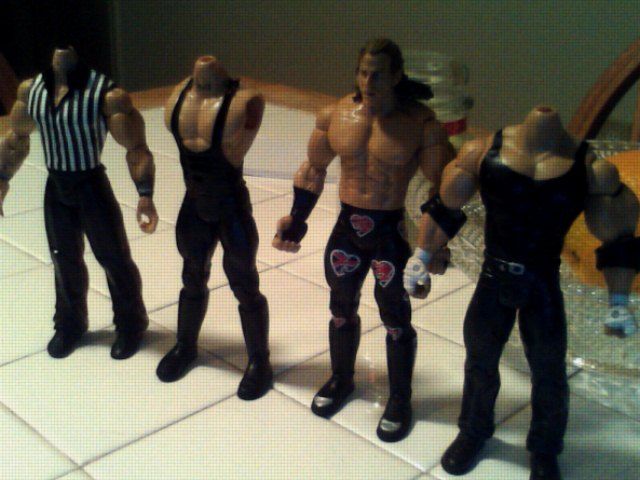 also found a CS jeff hardy from his original hardyz days, black pants, black with white shirt, and a deluxe classics old school shawn michaels, and Deluxe Classics ministy undertaker. send me and offer if interested and i can get pix
oh i guess i should post my wants
i am adding roundabout prices that i would be looking to pay for my wants, but as always i am willing to barter and what not, so if there is something you have that i want just lemme know what you think sounds fair and we will go from there
KILLZONE
Infanrty $20-$25
Sniper >$20 (smaller want as i have the stealth camo verison already)
Neca stuff!
resident evil 5 chris, sheva if i can get her for a good price
anything youre looking to get rid of for a decent price just lemme know what you no longer want
play arts batman figures, lookin for which ever ones i can get through a trade or if someone is lookin to part ways with theirs not lookin to spend more than $45-$50 or so since i can still find most of these in stores in my area for $60
DC Direct arkham figures, basically any, i only have hush and zsazs, some i want more than other and would be willing to trade more for, some i wouldn't trade much for (mad hatter, what a waste!)
big want on the arkham asylum series 1 batman i can prolly push about $30 for him
again most of these are still in stores but if someone is lookin to get rid of theirs i will take them for $15ish or so (the are about $22 in stores)
also DC Direct
the killing joke joker/ rogues gallery joker $15-$20 or so, not a huge want
rogues gallery black mask$15- $20
batman reborn jason todd $20-$25
i need more batman villains!!! what else is good? lemme know!!
DC universe stuff
wave 8 mr terrific $20
twoface DCSH version
riddler suited version
penguin
any other batman rogues that i may be missing?
catwoman from the 5 pack or dcsh
5 pack owlman
any of those dcu im thinkin $15 or so
i really jumped into the dc u figs way too late in the game so i am playing catch up, i did much better with the marvel legends stuff
also generally any bat fam accessories in a DCU scale, grapple gun, batarangs, whatever
marvel uni
archangle xforce version $20
blade $12 minor want
nightcrawler $12
(ive dont pretty well gettin all the MU i need
marvel legends just sorta after thoughts, not lookin to trade big into these ones but i will take one i can get a deal on
deadpool (hahahahaha can't hurt to ask right? this one i am willing to trade big for)
prof. x less than $10
face off 2 pack punisher$15-$20 depending on which weapons he comes with
face off daredevil $12
SMC daredevil $12
ghost rider movie figs!
lemme know if you have any!!! lookin to get one for a custom of my buddy!
i have one the raging ghost rider but if i could get the
chain attack
flame fist
vengeance
like $10 a piece
xmen series (also minor wants)
cyclops (jim lee)
avalnche
$13 each
BAF stuff
apocalypse!!! minus the head/chest
sentinel. i have the head/chest, lower torse and think a leg, only 3 pieces away from another sentinel!!!
comic figure fodder jaunts
batman heads or cast. really diggin the new 52 all stars head, way better than the hush head!
bane head, and other parts (venom tube and device, hands, whatever)
any biker style jackets and possible arms (old school biker style or the newer moto style)
generally speaking tho i am always looking for good accessories to go with my DCU and ML figs. guns, martial arts type weapons. moonkight came with some nunchucks what were pretty sweet, i have 2 moonknight but they are moc so i have 2 pair that i cannot have haha. but yea stuff like that. i want my deadpools and cables armed to the teeth, oh and i am a weapon hoarder,
viewtopic.php?f=5&t=4334&start=375
so thats an idea of what i have/ want more of
also looking for a few mattel wwe elite figs, if i can get them for cheap or an easy trade
2 pack bushwhackers
ultimate warrior
justin gabriel
mvp
$12 ish
any random elite i would take for 8-10, send me a pic
oh also awesome display bases!
i traded a variant first apperance iron man (ml 14 or something) for about 10 display bases and i was super psyched!!! military stuff, city type stuff, walls! (got a few, i think they came with spiderman figs) hell even those watchmen bases from the dcd series (looks like a small meetal platform) or plain ones too, as long as they can fit DCU figs or batman legacy figs (you'be suprise, but the footholes arent always consistant, and their bases suck)
aside from that stuff there are some comic trades that i am looking to pick up in the near future so if anyone is looking to trade for them i will save money that way too!
depending on size i'm thinkin $5 or so