As I gather my collection for trade I will update accordingly. Items also available for sale just pm if interested.
Some things to know if trading with me.
- All items shipped "Fragile" USPS Economic w/ Delivery Confirmation (I expect trade items to be received the same)
- Willing to trade in person if within 50 mile radius to Greenville, SC
- I will consider shipping expense into my decision to trade.
- I'm willing to find an item you are looking for in local stores and second hand retailers if you have an item I wish to acquire.
- All my items are in hand.
- All my items are MOC or MIB unless otherwise stated.
- All my items are stored out of sunlight and in smoke-free home.
- *represents stock photo as item is in storage (cards are Near Mint unless otherwise noted)
For reference, I collect ML 6", Marvel Select, DC: Joker, Harley Quinn. Some McFarlane movie or fairy tale figures. Some NECA Movie figures. Some Cult Classic figures. Would like to start Hot Toys/Sideshow pieces and SH Figuarts DBZ.
Trader Rates:
moonknight36 = +8
triggerrick = +7
HulkSmashedMe=( = +2
bosssadler = +1
Mister Garbage = +1
Masterpiece = +1
Haves:
ML 6":
Infinite Avengers: AOU Hulk (MOC)
Infinite Avengers: AOU Iron Man (MOC)
Infinite Avengers: Hawkeye loose/complete
Infinite Avengers: Thor loose/complete
RML 2012 Dr Doom MOC
Dark Wolverine masked (Arnim Zola) MOC
Bucky Captain America (Arnim Zola) MOC
Fantomex (Arnim Zola) MOC
Avengers Movie (walmart): Thor loose - complete
ToyBiz Nick Fury (loose/complete)*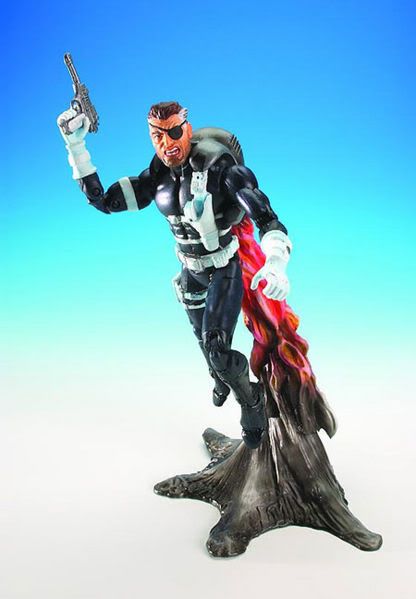 Pyro (loose/complete)*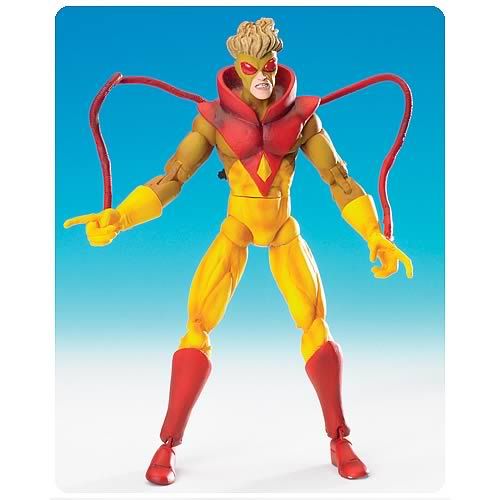 X-Men: Avalanche (loose/complete)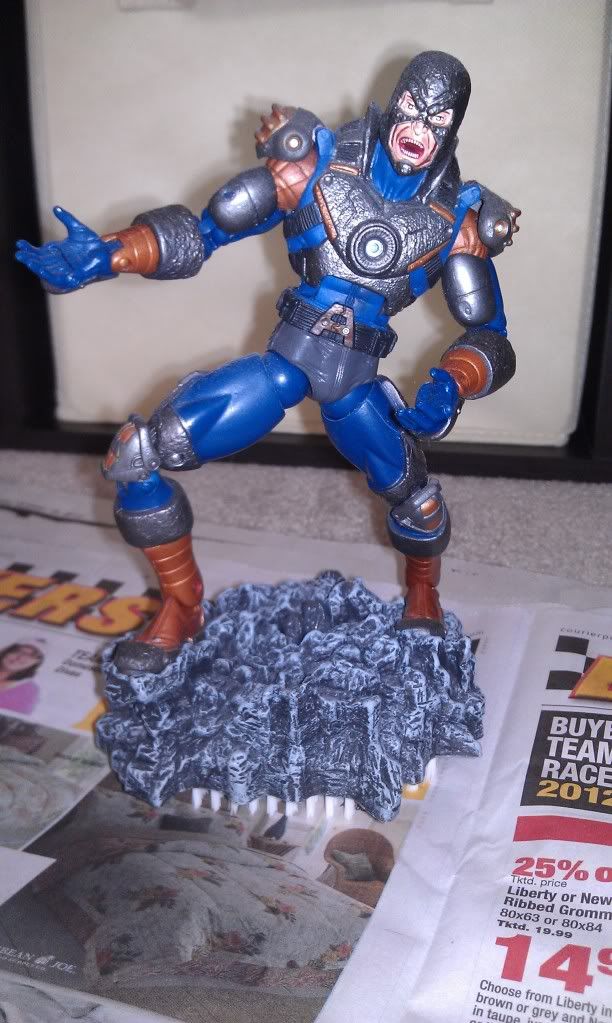 Iron Man 6" Concept Series - Captain America Armor MOC*
Iron Man 2 6" Movie Series - War Machine Walmart exclusive MOC (original release)*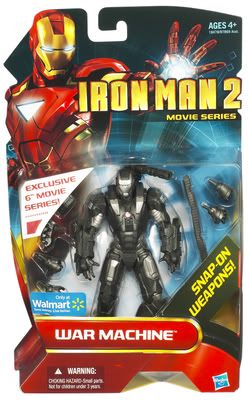 MU 3.75":
Archangel MOC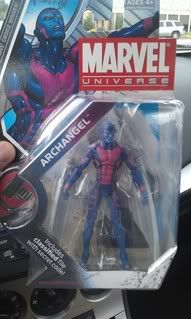 X-Force 3pk: Deadpool, Wolverine, Warpath MIB*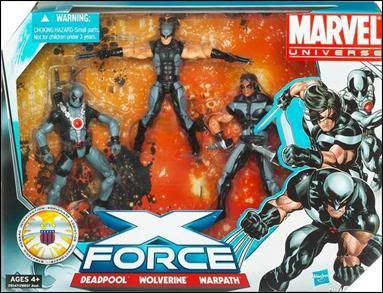 X-Force Wolverine (loose/complete)
Cyborg Thor (Goliath walmart exclusive)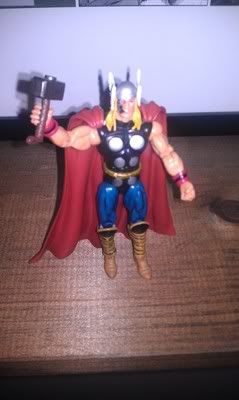 IM2 War Machine (loose/complete)
Marvel Select:
Black Widow 2
Colossus MOC
Magneto (Masked) MOC
Gambit (Short Hair) MOC
Classic Hawkeye (Disney Ex) MOC
ML BAF:
Spider-man 3: Sandman Arm (Venom)

Infinite Spider-Man: Ultimate Goblin Head, Torso, Left Leg, Left Arm
Terrax Right Leg
GI Joe:
25th Anniversary Snake Eyes (loose/complete)
25th Anniversary Snake Eyes MOC*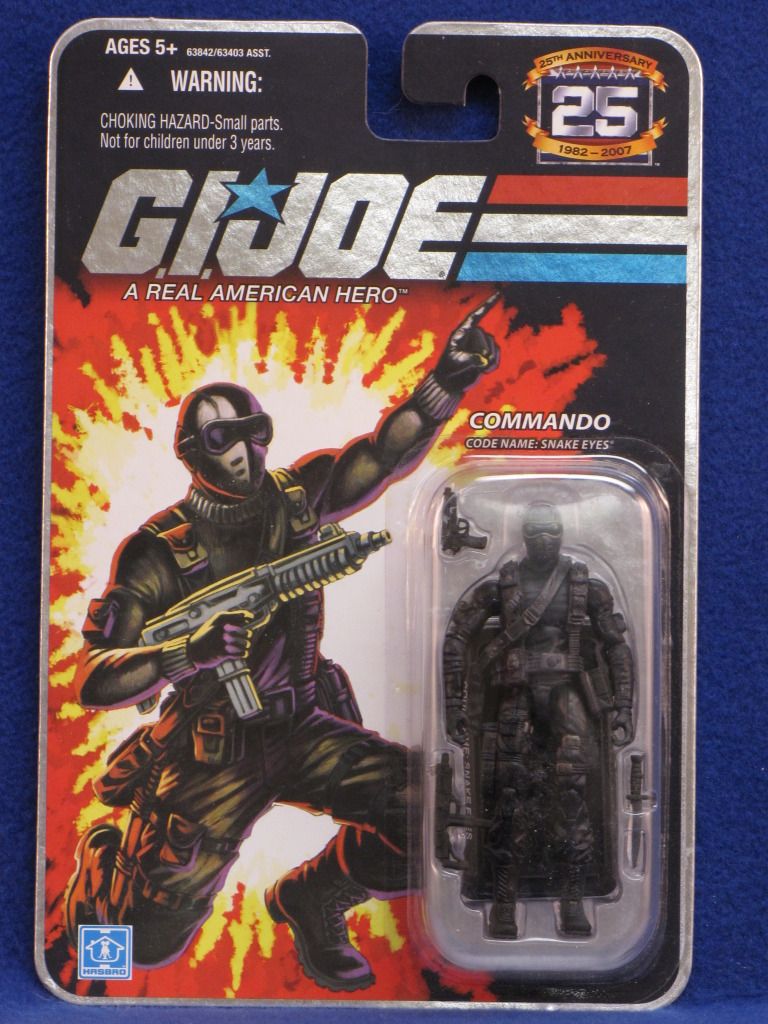 25th Anniversary Cobra Leader MOC*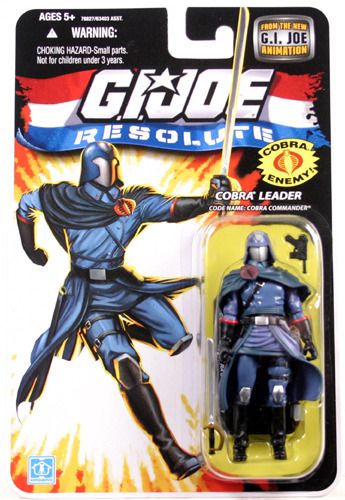 25th Anniversary Snake Eyes (variant black timber) AFA 85 MOC*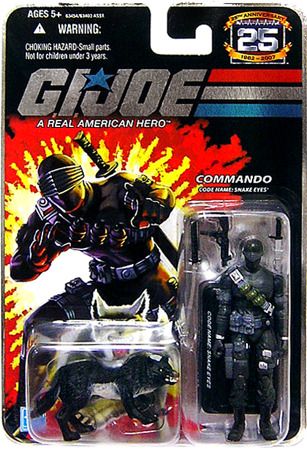 Joe vs Cobra: Snake Eyes vs Storm Shadow 2pack MOC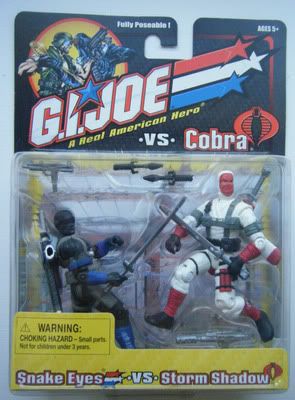 Star Wars:
ROTS: Emperor Palpatine, Darth Vader, Count Dooku 3pack MIB
ROTS: Darth Vader (lightsaber attack) MOC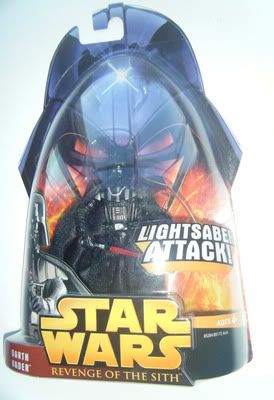 ROTS: Darth Vader (target exclusive lava version) MOC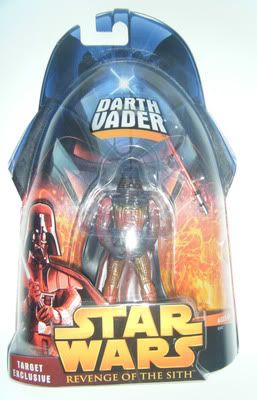 Darth Vader (star wars celebration III) MOC
DC:
Movie Figures:
NECA 300 King Leonidas 12" MIB*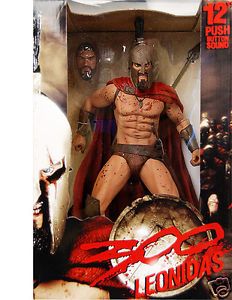 Misc:
Transformers DVD Target exclusive (transforming package) *SEALED*
Random Wolverines w/ working x-ray stand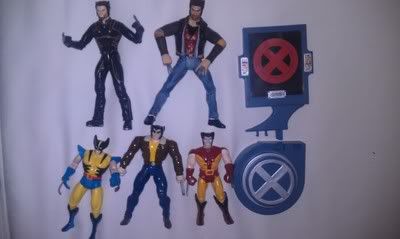 Wants:
ML 6" (MOC or loose and complete):
Black Widow (Black Outfit) TRU exclusive
Winter Soldier TRU exclusive
Giant Man BAF
Fin Fang Foom BAF
Savage Frost Giant (loose/complete)
Kitty Pryde
Rogue
Storm (all white)
Jubilee BAF
Ares BAF
Ronan BAF
SDCC X-Force Set MIB/or loose
SDCC Thanos Imperative MIB/or loose
ML Fodder
Iron Man Diamond Select Stand(s)
Xavier Mansion Gate
Marvel Select (MOC or loose/complete:
Thing
TMNT: Classic Collection
6" Bebop
6" Rocksteady
McFarlane:
Twisted Fairy Tales: Gretel
Movie Masterpiece: Jaws Boat Scene
SH Figuarts:
Goku
Son Gohan
Trunks
Vegeta
Perfect Cell
Injustice Harley Quinn
Thank you to all of the traders out there. Glad to being a part of this community.