I NOW HAVE PAYPAL!!!!!!!!!!
Here is a list of things I have (oh and a few more wants/needs). You don't need to have a thing in my wants list. If you are looking for something specific on my list feel free to send me a message and ask a question. Make an offer and maybe we can work something out. Thanks for looking and I look forward to our transaction.
From now on, for common courtesy, please wait until I ship my Item first. Thanks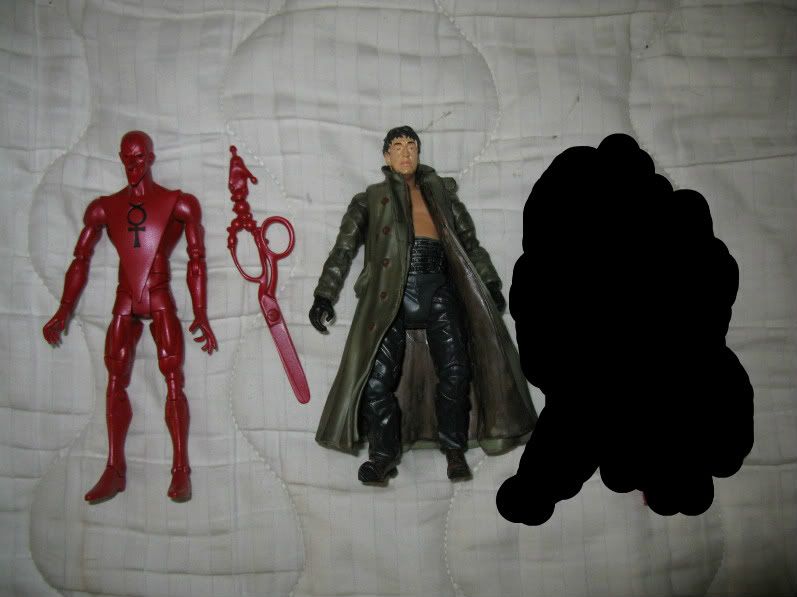 Mercury, Doc Ock, Superman with custom fabric cape(GONE)
Random Figures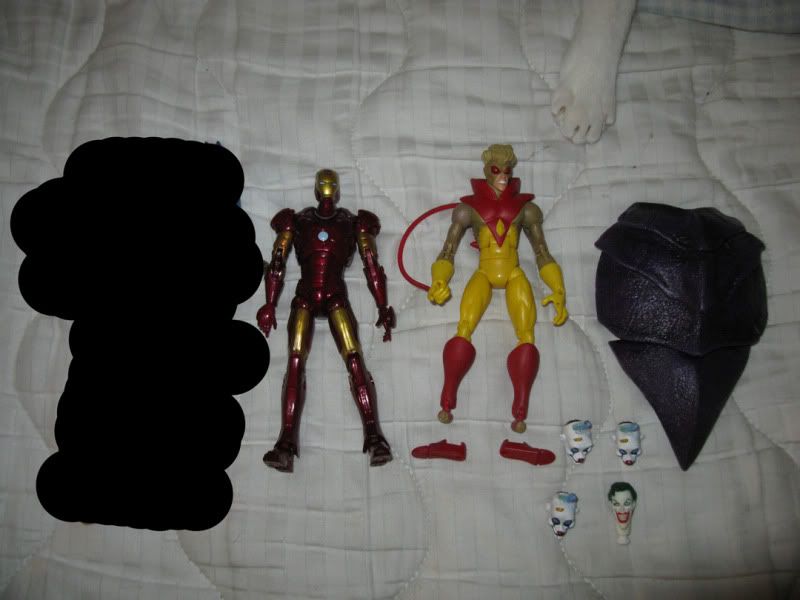 AzBat (GONE), Iron Man, Pyro (complete, i just took him apart) heads, Onslaught BAF Piece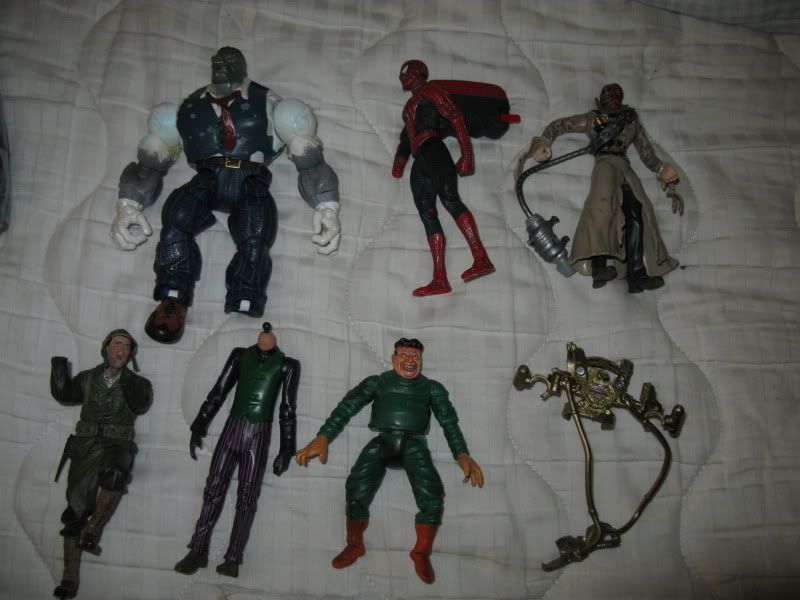 Random Figures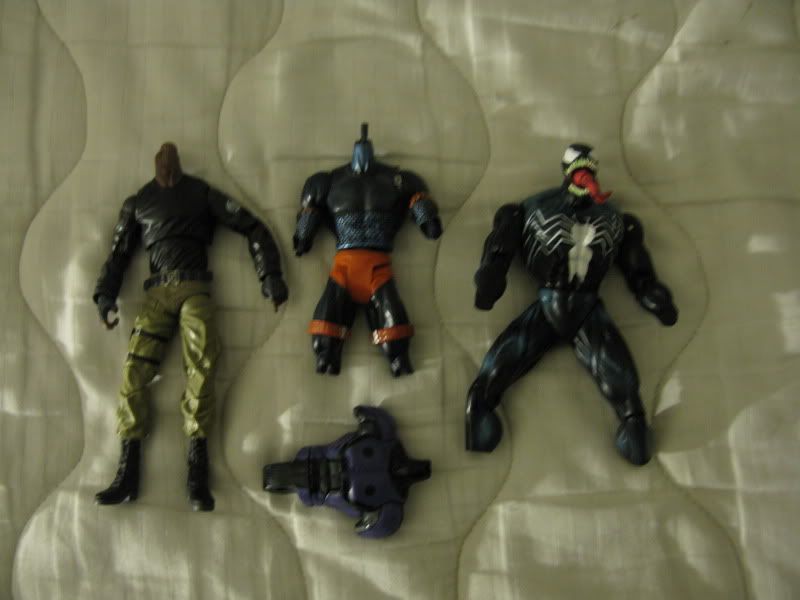 Nick Fury, Deathstroke torso, Dr. Midnight torso, Venom (no hands or feet)
MS Wolverine, Spiderman, Hulk, The Creeper
Spidey, Wrestler, Magneto
Raiden, Black Manta (GONE), MM Scarecrow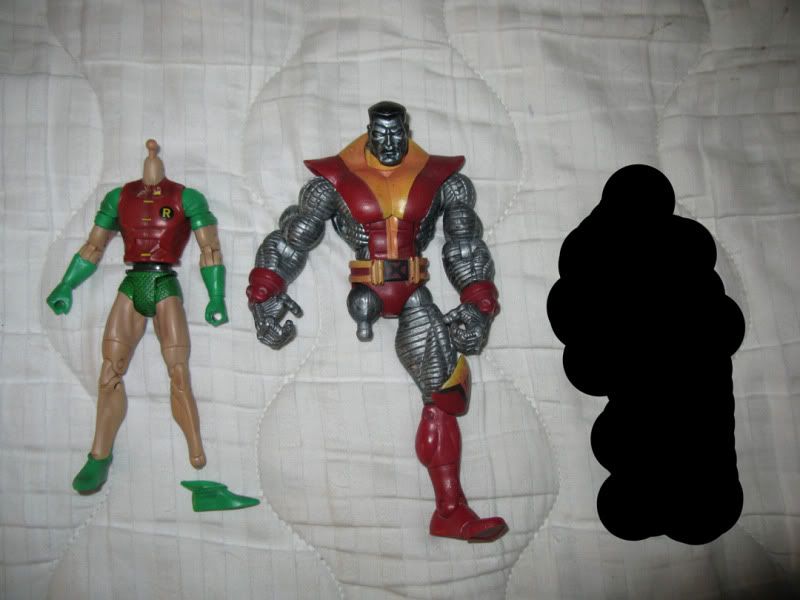 Robin (broken foot), Colossus (Leg missing), TDK Batman (GONE)
BAF Pieces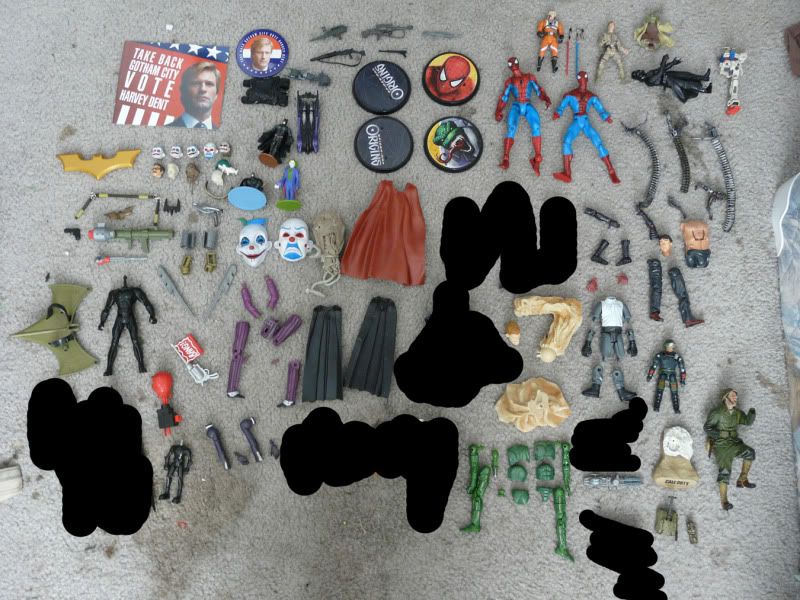 random fodder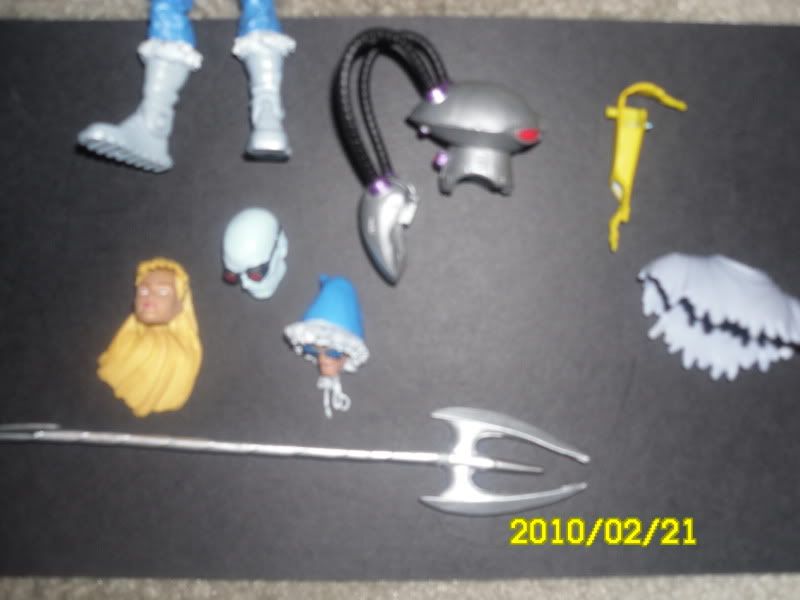 more random fodder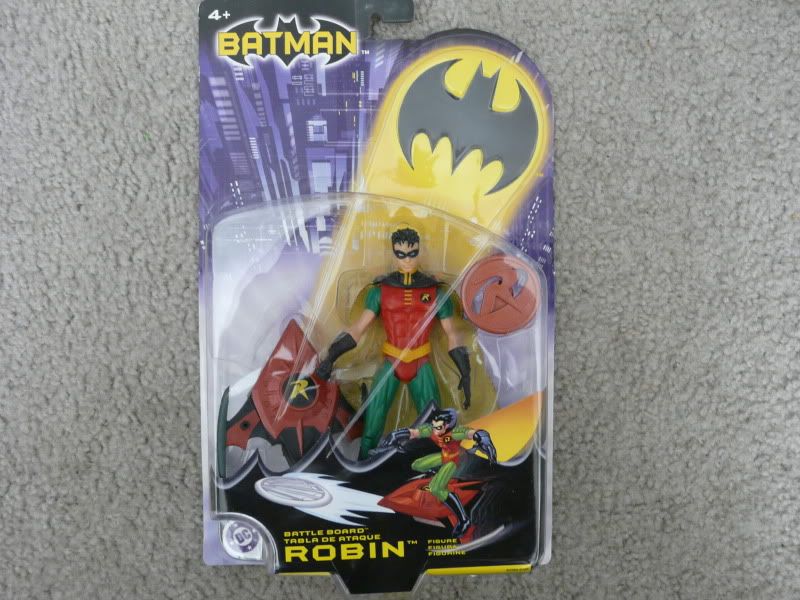 Mattel Robin (wave 1) in box used
The following items are PENDING
WANTS/NEEDS
ALL FIGURES
CAN
BE LOOSE OR MISSING ACCESSORIES!!!!
I'm also looking to buy any of the following figures, just pm me with an offer and i'm sure we can settle on something.
*
represent urgency, on a scale from 5 to 1. Five being most wanted to one being least needed
DCUC BAF Metallo pieces, arm and legs
*****
ML WWII Captain America Sheild (not circle)
*****
ML Captain Marvel (figure or just the feet)
*****
ML VENOM (SINISTER SIX)
*****
ML PROFESSOR X
****
ML VULTURE
****
ML FEMALE BODY
****
ML ELECTRO
****
ML KRAVEN
****
HML HOPE SUMMERS
****
DCUC FEMALE BODY
****
DCUC MALE BODY, PREFERABLY SOMETHING PLAIN LIKE BLACK MANTA OR OCEAN WARRIOR AQUAMAN
****
DCSH or DCD KILLER CROC
****
DCUC SINESTRO (Sinestro Corps)
****
DCUC closed fist hands
****
MM SCARECROW HANDS (you can never have too many of these)
***
MM JOKER COAT
***
DCUC RIDDLER or body with suit
***
ML or DCUC scale Guns
**
ML BULLSEYE or default ML body
***
I'd also be willing to make a custom for trade, just PM me and we'll talk business. Thanks and I'll be keeping my fingers crossed. if anything else crosses my mind i'll be sure to post it.