Pending trades
Firefly customs "Awaiting finished customs"
Goliath customs


ATTENTION FIGURE REALM USERS, I NEED BAF ARES PARTS, THE FOLLOWING. LOWER TORSO ARMS AND LEGS. I VALUE THESE
ARTS VERY HIGH, AND'WILL TRADE VERY RARE CURRENTLY UNLISTED FIGURES'FOR THEM. PLEASE PM ME.
Past successful trades
+2 Dan Drewes
+1 Magneto 1038 ( I think at name might be wrong)
+2 Bobby J'onzz
+1 J Anthony Leyva
+1 Kiffer Murphy
+1 Stevid
+2 Jonathan Montufar
+1 CAP'N CRUNCH
+1 Triggerick
+1 Darksword
+1 Bossadler
+2 Lestat
+1 TimL89
+1 Nightwing4532
+2 Rosedale
+4 Barefootabe
+3 MMDiego
+3 Goliath Customs
+5 Cosmicfantasycustoms
+1 Variablepenguin
+1 Helix326
+2 Darththomas81
+1 Aesthetikz
+2 Shapp
+1 Ole jade jaw
+2 Mpelichof
+1 Cab00se
+1 Kyle Robinson
+1 Batman 1016
+2 Shinigami
+2 DBOcustoms
+1 Rossotron
+1 G_Rantula
+1 Zeldaman33
+2 Flawpunk
+2 Cobralord
+1 Hulk34
+1 c2close
+1 Dagger
+1 Pock63
+1 Purity


Past bad trades

Aesthetikz

[size=200]

(Brand New TODAY! Get em while theyre here!)
[size=200]

[size=200]CUSTOM FODDER, 4 FIGURES FOR 20 SHIPPED, ALL ACCESSORIES FOR 15 SHIPPED, OR WHOLE LOT FOR FOR 60 SHIPPED
MU AVENGERS LOT, 55 SHIPPED, I AM WILLING TO SEPERATE
VINTAGE GI. JOE 7 SHIPPED
RANDOM ML FODDER LOT 15 SHIPPED
SEALED FIGURES 12 SHIPPED EACH, OR 3 SHIPPED FOR 30
Opened figures, clone trooper missing dice, and elastic, Loki missing spear. 10 shipped each, or both for 15.
Marvel Select Venom, this one is in C9 condition. 25 shipped or make offer
Not sure of value, make offer. Ready to get this outta here!
STAR WARS FIGURES 12 SHIPPED EACH FOR MOST, OR 3 SHIPPED FOR 20
Darth Revan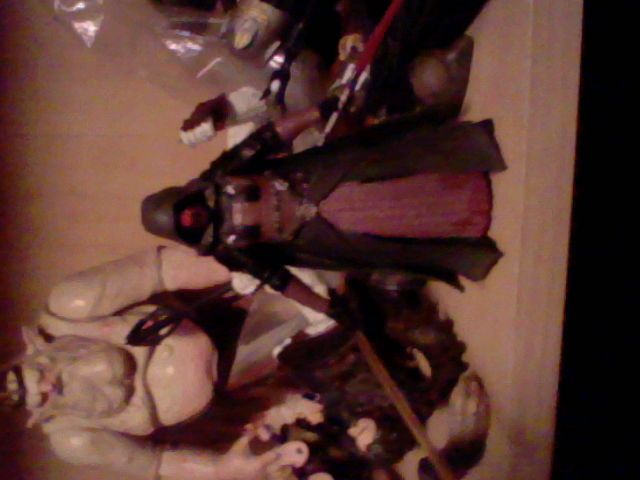 Pre Viszla Missing pistols, will come with replacements 10$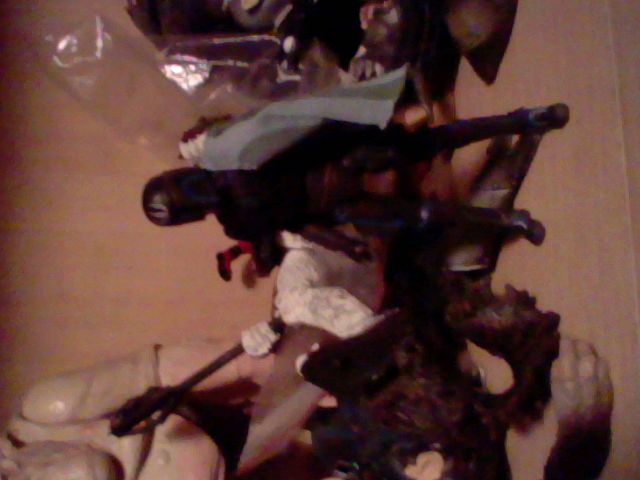 Durge (trades only)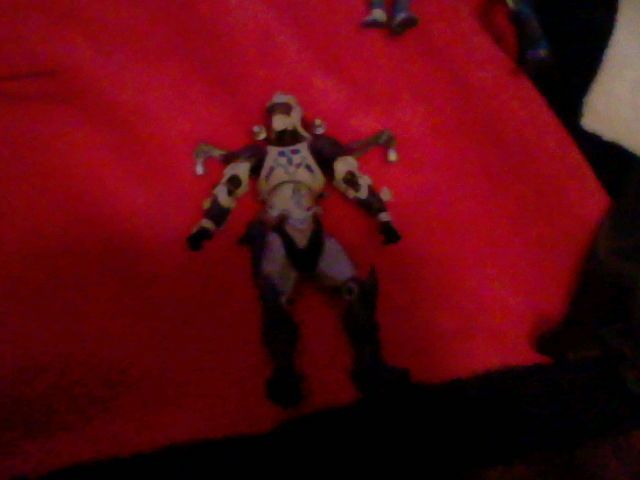 Mandalorians (trade prefered, but will accept cash offers)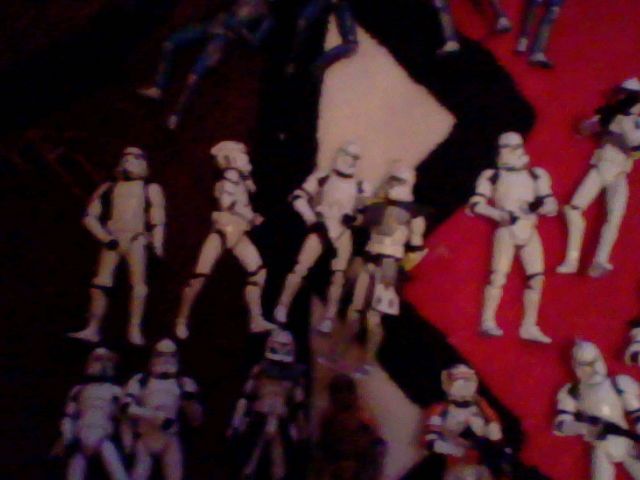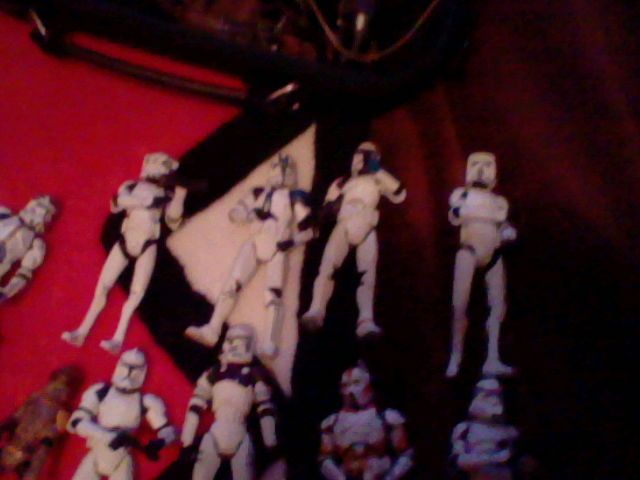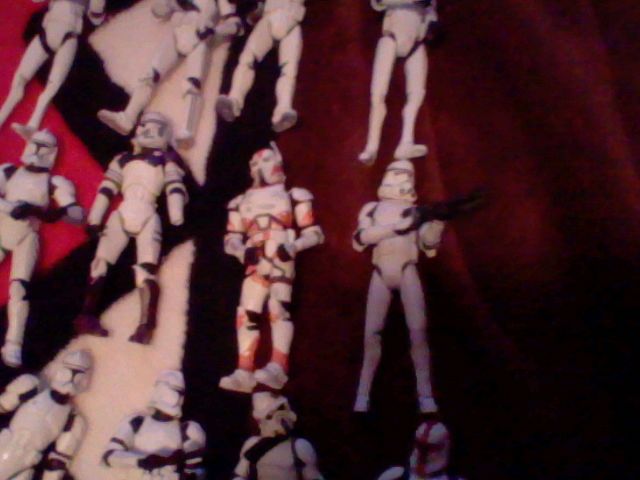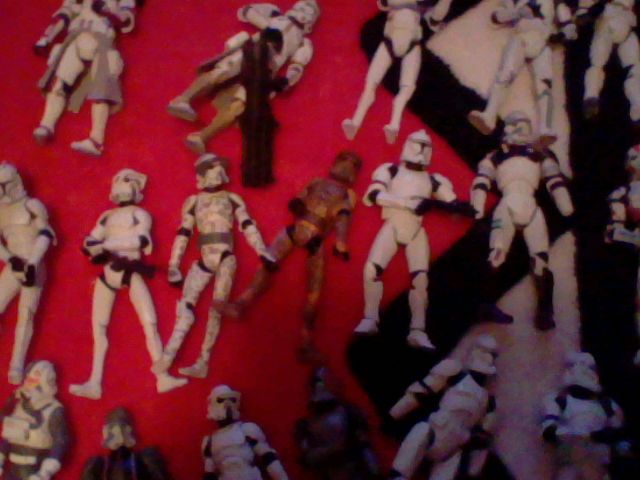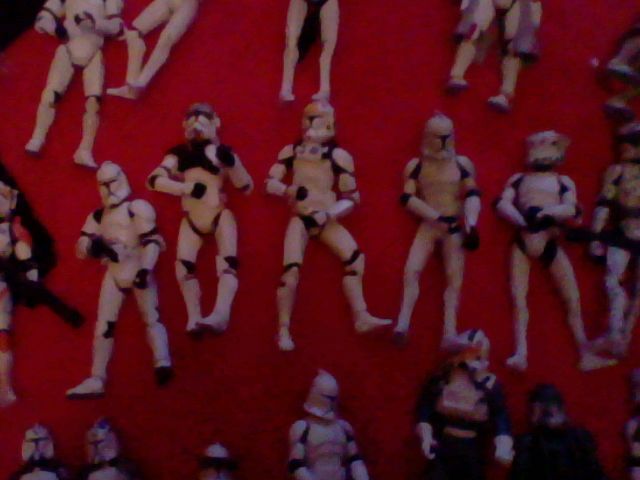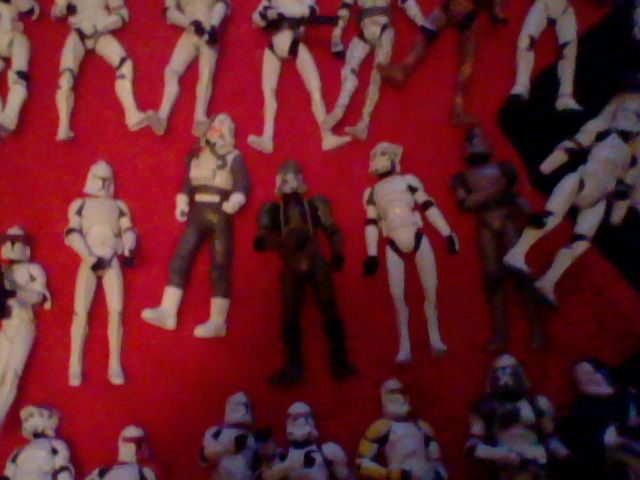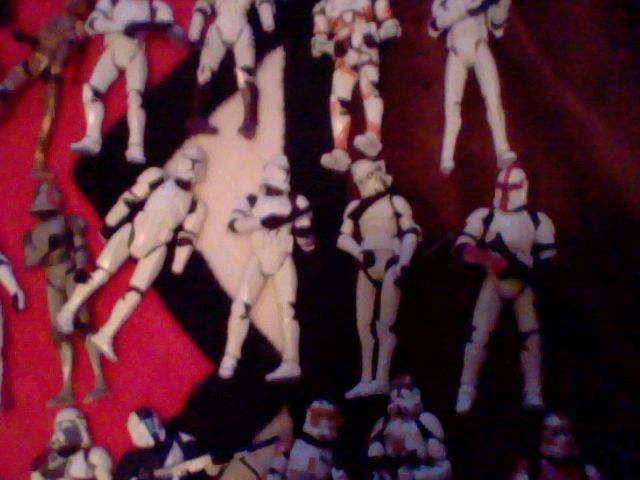 I have more troopers, but photobucket isnt working currently, so I wil post the pics later
WANTS
BAF HIT MONEY COMPLETE WAVE loose is fine
BAF HIT MONKEY ALL PARTS
BAF RONAN HEAD TORSO BOTH ARMS BOTH LEGS
BAF ARNIM ZOLA RED SKULL BOTH ARMS LEFT LEG AND HEAD/REMOTE
ML CROSSBONES (mine was stolen
)
MAREL SELECT CHITAURI MULTIPLES
MARVEL LEGENDS RONAN SEIRES DOCTOR DOOM
ROML DOCTOR DOOM
HASBRO RED DEADPOOL, NO SHEATHES OR KATANAS NEEDED
HASBRO BLUE DEADPOOL
ML WARPATH
HASBRO ML ARCHANGEL
HASBRO ML X FORCE WOLVERINE
ML DAKEN MASKED
MS Hulk
ML Thing
Star Wars Visionaries Darth Maul

Star Wars Vinage collection Shae Viszla loose or in package

MS movie Thor
MS movie Loki
Walmart Nick Fury

Medium Wants
Neca and Mcfarlene Aliens

MS THANOS, BAF TERRAX AND ROML GHOSTRIDER GONE (TOY BIZ SERIES 6 DEADPOOL HARNESS NOT FOR TRADE)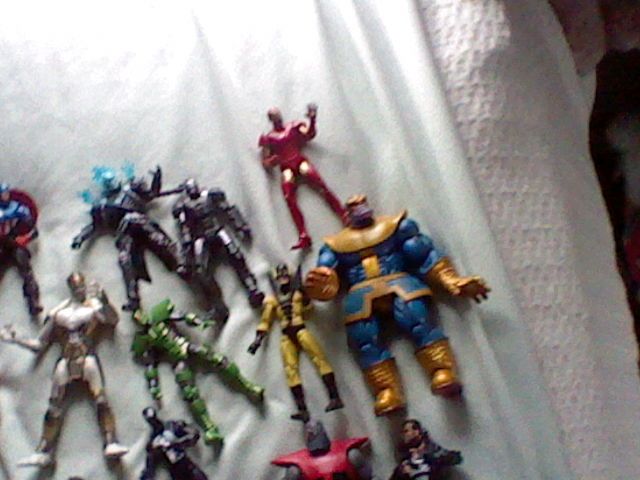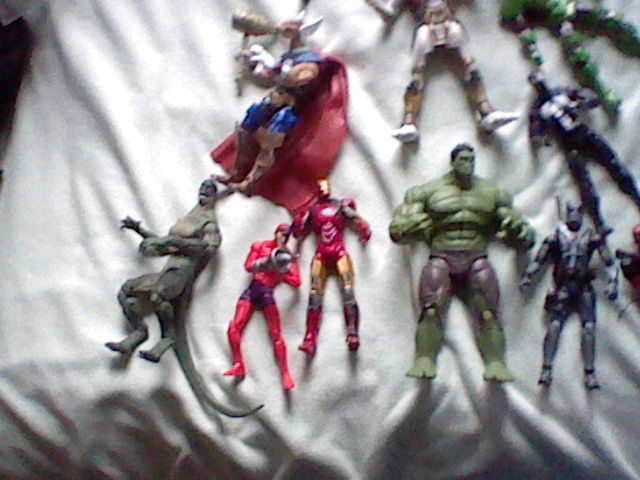 [/size]
Beta Rey Bill 15$
Super articulated movie Hulk 10$
Predators 20$ each or make offer, Shaman and city hunter pending
This one hasone broken wrist blade.
Frost Giant does have helmet
Frost Giant is No Longer available) Icons Iron man 19.99$
Custom Thanos 30$ or make offer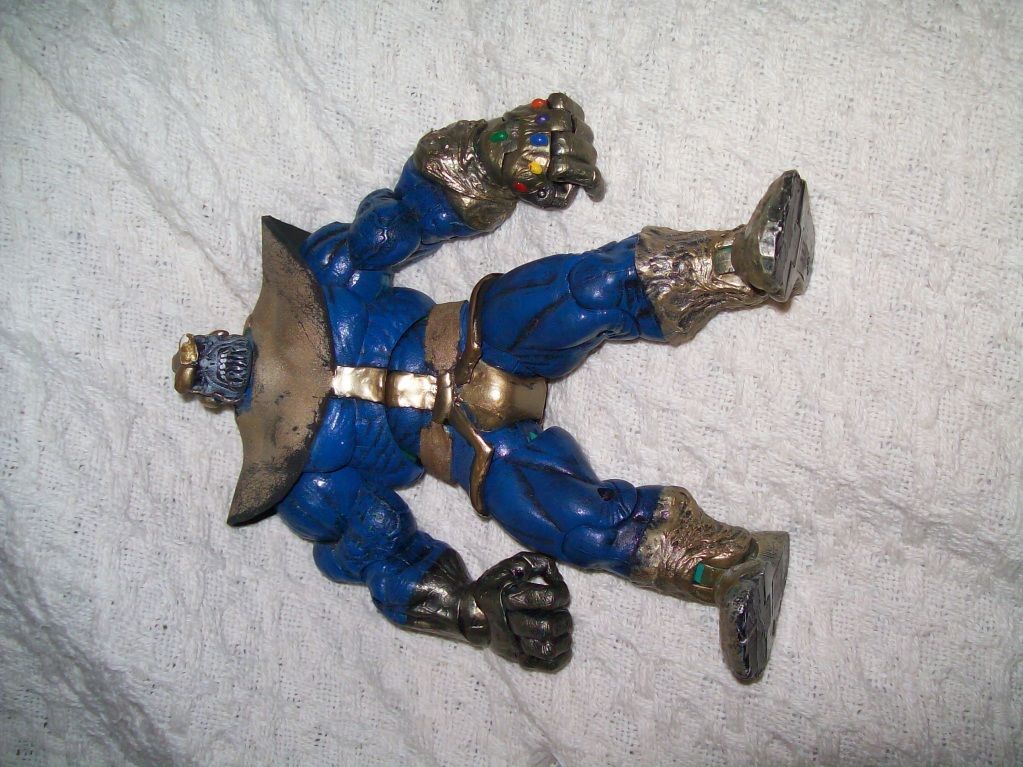 Spiderman 8$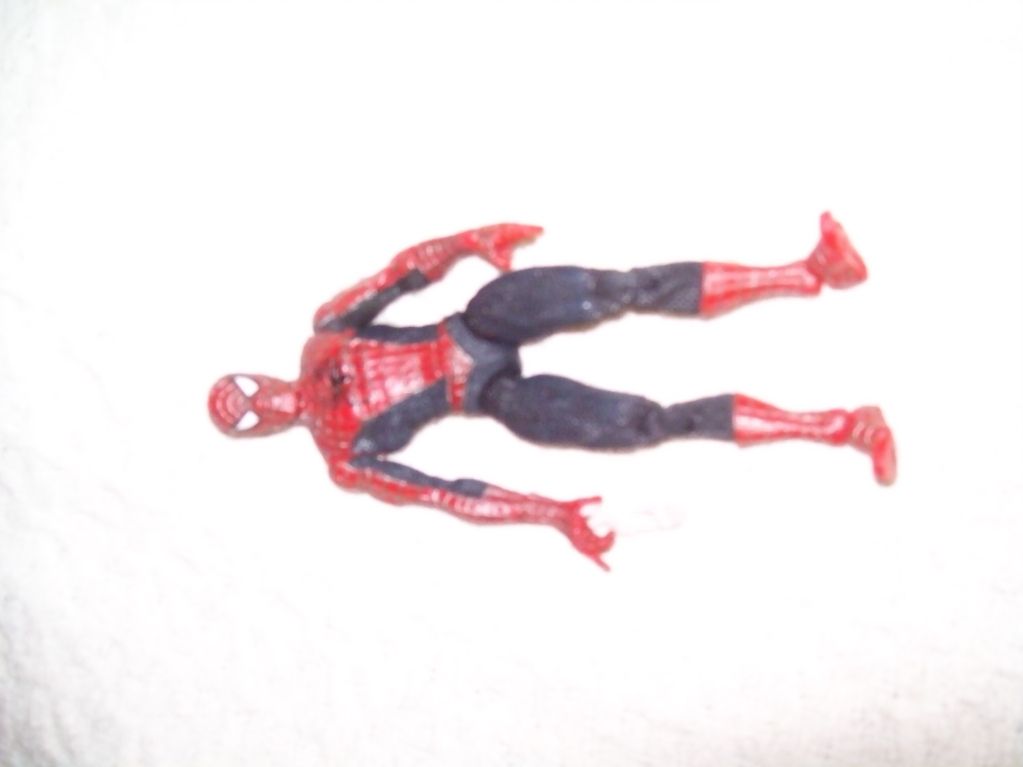 Klaw 10$ or make offer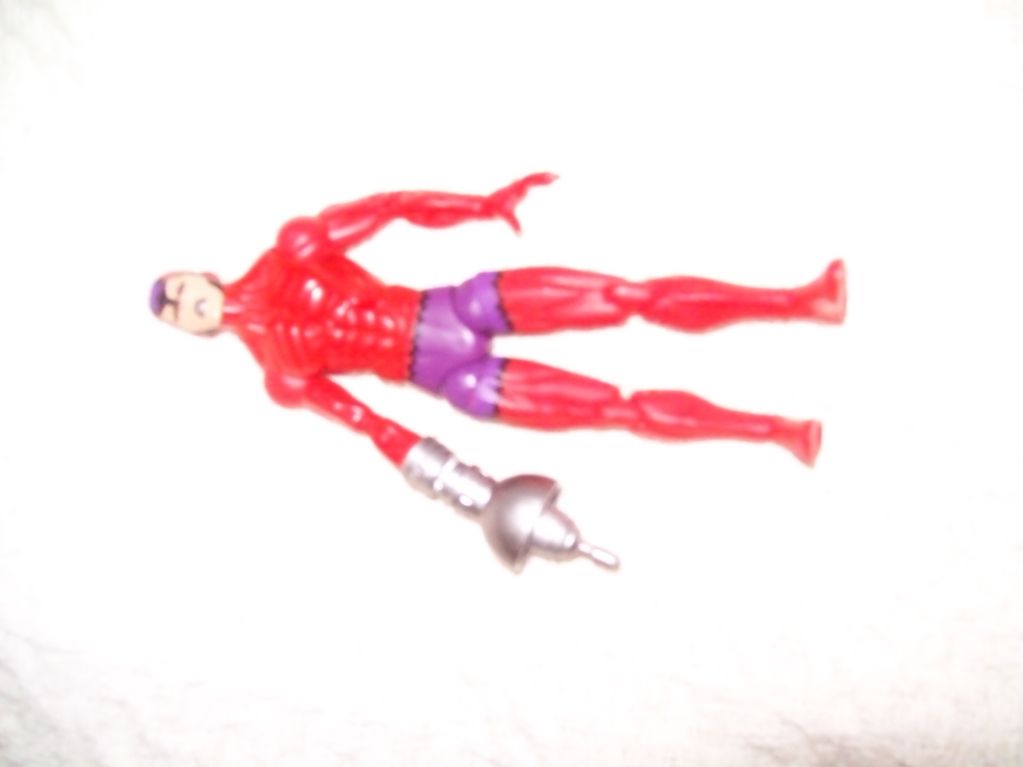 More coming soon with pics.
Wants
The Hobbit Yazneg!!!
Top Wants
The Hobbit Yazneg
MS Hulk
ML Thing
THE HOBBIT FIGS
Lord of the rings figs and fodder (ESPECIALLY GIMLI!)
Star Wars Visionaries Darth Maul
Star Wars Vinage collection Shae Viszla loose or in package
MS movie Thor
MS movie Loki
MS Avengers Iron Man
MS Movie War Machine
Walmart Nick Fury
Medium Wants
Neca and Mcfarlene Aliens
US TRADER
TRADE POLICIES
US SHIPPING, I NOW REQUIRE TRACKING ON ALL US TRADES

INTERNATIONAL SHIPPING, I DO SHIP INTERNATIONALLY, BUT IT COSTS ME ALOT, SO I CAN ONLY SHIP INTERNATIONALLY ONCE A MONTH.

LOST PACKAGES "US", IF YOUR PACKAGE, OR MY PACKAGE GETS LOST IN THE MAIL, I WILL NOT LEAVE NEGATIVE FEEDBACK, AND SHOULD NOT RECEIVE IT CONSIDERING WE BOTH HAVE PURCHASED TRACKING NUMBERS.

LOST PACKAGES INTERNATIONAL, I WILL GIVE DISCOUNTS ON FUTURE TRADES. "EXCEPTION-TRADERS WITH 0 FEEDBACK".

0 FEEDBACK TRADERS US, I WILL TRADE WITH 0 FEEDBACK USERS "CONDITIONS-YOU PURCHASE TRACKING AND I SHIP WHEN ITEM RECEIVED" "EXCEPTIONS- TRADERS WITH FEEDBACK ON OTHER FORUMS".

0 FEEDBACK TRADERS INTERNATIONAL, I SHIP WHEN ITEM RECEIVED.
I DO MY BEST TO MAKE BOTH OF US HAPPY IN THESE TRADES!

FURTHERMORE IF YOU HAVE A FIGURE I WANT, I WILL BEND OVER BACKWARDS TOO GET IT. AND FIGURES I VALUE HIGH WILL REQUIRE HIGHER TRADES

I HAVE DONE VERY MANY TRADES ON FIGURERELM, AS WELL AS OTHER FORUMS, AND HAVE 100% POSTITIVE FEEDBACK, SO REST ASSURED.