"Legends of Gotham City" Custom Figures!
Posted in
Custom Workstation
After several years of serious procrastination, I finally joined the 6-inch scale DC Super Heroes Action Figure party!
My plan was to create a "Legends of Gotham City Collection"… An assembly of "definitive" classic BATMAN character action figures… cleanly sculpted, deco'd, detailed and articulated… and (equally important), accurately sized in relation to each other.
In these regards, I didn't think I was really demanding too much.
And yet, by the end of it all, almost every single character required some kind of custom modification before I was satisfied.
Admittedly, a big part of the issue was the fact that I am very much a "traditionalist" when it comes to THE BATMAN mythology. This pretty much dictated my dissatisfaction with most of the available action figures.
My preferred depictions of the Legends of Gotham City come from the classic pages of Detective Comics and Batman as published by DC Comics from the early 1970's through the mid 1990's.
For the most part, Gotham City's nefarious VILLAINS that most interested me (certainly as action figures) were the "classic Rouges Gallery" characters: The Joker, Catwoman, The Riddler, The Penguin, Two- Face, and The Scarecrow. The one exception to that basic rule was Harley Quinn, whom I considered to be a brilliant "modern age" addition to the Gotham lineup.
I decided to include a quartet of Gotham City "Secret Identity" characters to the collection (Bruce Wayne, Richard Grayson, Barbara Gordon and Alfred Pennyworth).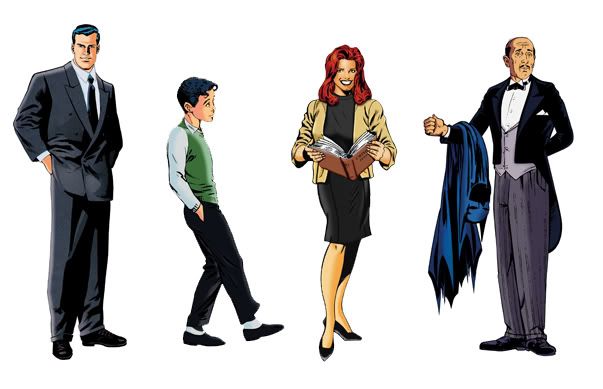 As for action figures of Gotham City's Heroic Guardians, I would focus on Police Commissioner James Gordon, Batgirl, and of course our intrepid Classic Caped Crusaders, The Batman and Robin The Boy Wonder.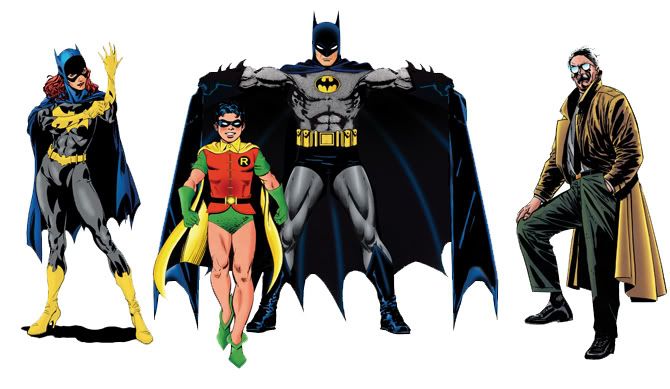 The figures of this Legends of Gotham City Collection would depict the comic book versions of these characters since the versions from live-action TV or films, or animation did NOT interest me.
Alright. Let's get to it. I hope you enjoy my custom Legends of Gotham City Collection…