Need suggestions: need a big fat figure for a custom

Need suggestions: need a big fat figure for a custom
Posted in
Custom Workstation
Hi, I barely post here, but I need some help. I make Dragonball Z custom figures, and I am going to have to go outside the DBZ product line to find a suitable base for the character I want to make. The character is Ox King, and he looks like this: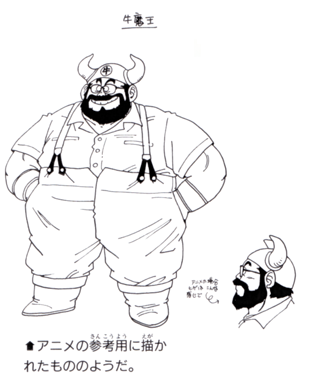 Somebody I know made one from a Marvel Legends King Pin (see below), but the proportions aren't right to me. It's too tall looking or not stout enough.
I want to find a figure that is between 6 and 7 inches tall (no taller) and about 3.5 inches wide at the shoulders AND hips. Can anyone help me with some recommendations? I only know DBZ figures and figures I owned as a kid.
I thought about maybe buying the orange monster from Space Jam, but I don't think he's tall enough and the hands are so large I wouldn't be able to reuse them and I'd RATHER not have to sculpt hands from scratch if I can avoid it.
One other thing is, to make him fit in with DBZ, I don't want a bunch of articulation. I just want maybe shoulders, elbows, hips, knees, and that's about it. Can anybody help me with some ideas and suggestions? I don't care what the character is wearing as I'll sculpt from scratch.

Posted by
Branjita
on Monday, December 5, 2011
User Comments
Power Rangers on eBay