question for the community / help?

question for the community / help?
Posted in
Custom Workstation
hey guys whats up! so I was looking for a project for me and my lil sister to work on. she is great with her hands, anything artsy or crafty. she makes lots of items for cosplay and for various conventions, so shes pretty boss. anyway I was looking around at the various head/accessory casts sites collected on here and also on other customizer's sites. and aside from DMC (currently down I think) I noticed that there isnt a huge selection. esspecially for accessories! so I guess I was wondering if there was a demand for stuff like that? I know I love collecting weapons and such for my figures and aside from a few figures here and these, not many come with a lot of them, not like in the good ole days anyway. but is that something people would be into? this is a lil bit of what I got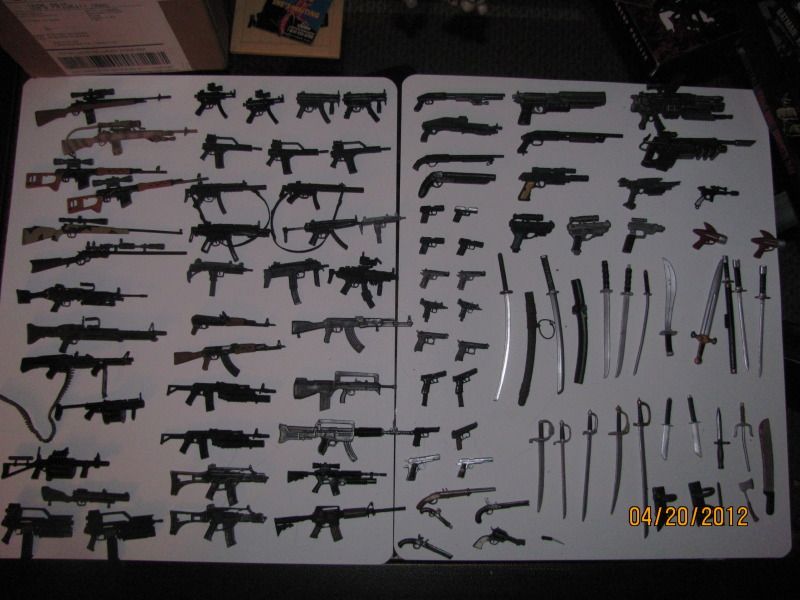 I also have some batarangs that I've been working on for my batman characters and what not.
aside from that I was wondering if anyone used any of the techniques from the links in the head casting thread? seems most of them use the older style heads where the peg is part of the figure, rather than there being a ped hole. is there a big difference in using the same methods?
im trying t figure out the best way to start this lil projectand so far this link I got from kyle robinson's customs looks the most promising
http://www.smooth-on.com/index.php?cPath=4_1217
but the kit is over $50. since I've never really tried to cast anything im not sure if that just what it typically costs to get started up of is there is a better way to go about it. really any feedback from someone who has actually used a "kit" from a specific site to try and cast smaller items like heads or guns would be great to hear!
well thanks for your time guys! lemme know what you think. is its somethung you'd be into, shoot me any ideas! prices, selection, anything that will help our collecting community!

User Comments
Thundercats on eBay