Shut Up & Take My Money, Plz! :-)

Shut Up & Take My Money, Plz! :-)
Posted in
Custom Workstation
This commisson is being handled.
Thanks for your interest, everyone
--------------------------------------------------------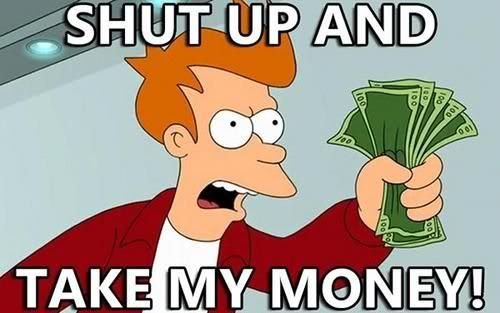 I have a figure that I am needing a super easy re-painting.
I just need the back of his shell painted red, with thin-black lines in the crevasses (as seen above).
and the shoes painted red, leaving his sole's of shoe the same color.
My brother attempted to paint the shell portion, as he paints model cars all the time.
My brother did a horrible job.
I ended up taking the figure back before he could finish.
should be a real easy paint. just seeing if anybody out there is willing to crank it out for me?
I need it to look as pro as possible. & I have the $ in my paypal account now.
Thanks.
-GoldieCollector

User Comments
Teenage Mutant Ninja Turtles on eBay