Need help with wrestling figure info

Need help with wrestling figure info
Posted in
Custom Workstation
Please only reply here or email me at mailto:squeezeplay69@gmail.com as PM boxes fill up immediately.
I don't collect wrestling but am trying to figure out which wrestling figures I need to get so that I can swap parts and make some suited and "civilian clothes" drug bosses and henchmen for my ML and DCUC displays. I already have some ideas as to which figures I need to get (some suited ones plus Steve Austin for jeans/t-shirt and a ton of different heads) but could use more, so I would be interested in discussing this subject with anyone who would care to. Note: I am only looking for super-articulated figures.
Also, I came across a figure I believe is somewhat htf and would be interested in trading it for another htf figure that I can use, or possibly more than one common figure. It's the Sabu from this pack:
Once I trade him I will need a head from a more common version of him instead. I also have what I believe is the Bobby Lashley from that pack, but he's damaged.
My first priority as far as my customs is to put this head on a suited body for a white crime boss: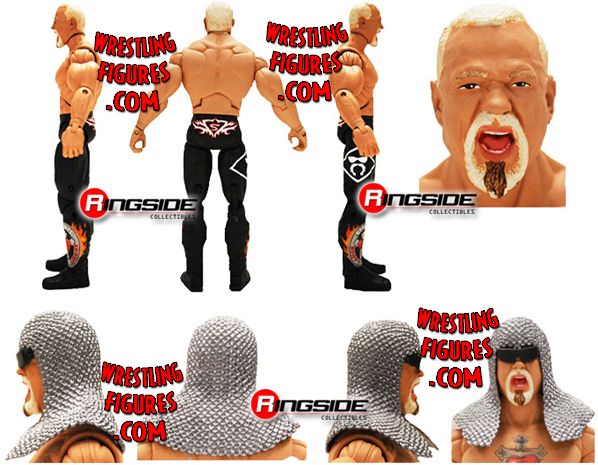 I also would like to find at least one suited body that could look good with either a tanned head (latino crime boss) or a dark brown skinned head (AA crime boss).
I have unlimited free LD calling so talking on the phone is a possibility as well. I would also be interested to know what forum I could post this message on to get the best chance of a trade, if not this one.

User Comments
Military on eBay