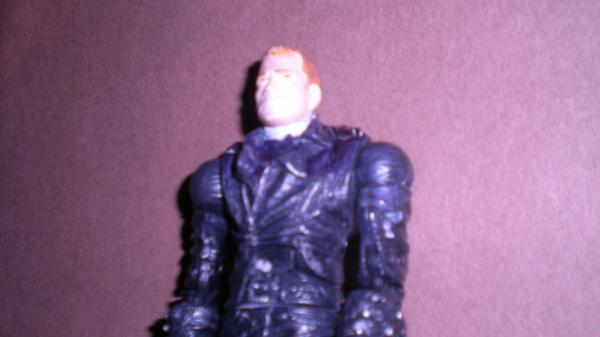 Yester Day I thought to myself, I should make some kind of Gangster or thug for spiderman to fight. So I looked through my customizing parts drawer and this is what I used to make it. Hope you Enjoy

Base: Ghost Rider movie; Light up Ghost Rider
Head: ML Sandman
Disassembled LED's, dremeled down flames, and epoxied over spikes.