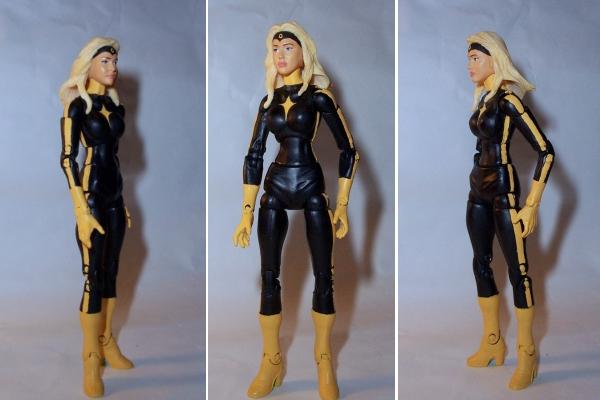 Hi everyone,

DARKSTAR ML:
The Marvel Legends unlikely serie. I find Darkstar deserved to be realised.
I always found the FF movie Invisible face very pretty, and I looked for a characters never made before in ML series so to use it.
Darkstar seemed to be a good choice. A cute russian girl, a simple suit. I chose the version of the "Contest of Champions" because Darkstar by "meltdown customs" is too huge and I can't compete. ( Incidentally, very impressive, Mister !).
Recipe:
Hair: HML White Queen
Head: FF movie Invisible serie 3
Body: ML Wasp

I hope you like.