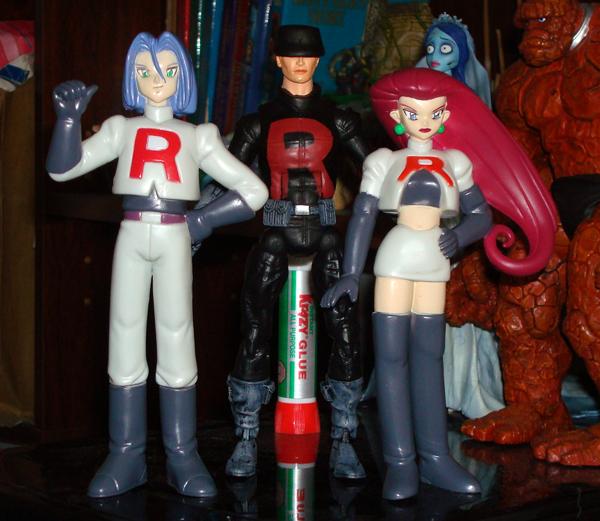 Maybe if we showed Team Rocket some more love they wouldn't act-out by poaching Pokemon all the time. So here you go, a Rocket Grunt ready to tackle whatever lousy job The Boss gives him.

Body: Longshot
Hands: Not sure, random fodder

Just painted everything and sculpted a flat-top hat with the eyes mostly covered. I'm making more with different hats to express their suppressed individuality. Any ideas on a generic figure for female grunts?...