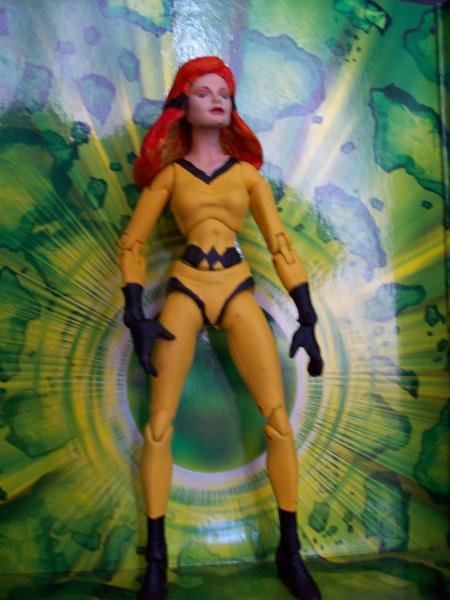 Custom Crystal from the Inhumans!!!
Recipe:
Legs: ML Mistique
Torso and arms: ML Psylocke
Head: ML Black Widow.

I added some epoxy to the hair and the small holes the hips had after removing Psylocke's sash, everything else came really easy, I painted all in mate yellow spray and added acryllic for the black lines. I made a very good discovery for my fella customizers: If you want to paint a cape with spray and it ends up all sticky, even after days it was painted, spray some mate sealer called "Roel", it can be found in many "mercerias" stores, which are stores where items to create purses, decorative items and other can be found. I tried with some other sealers and they never worked, the Roel make must contain some ingredient which kills sticky paint. Saludos.