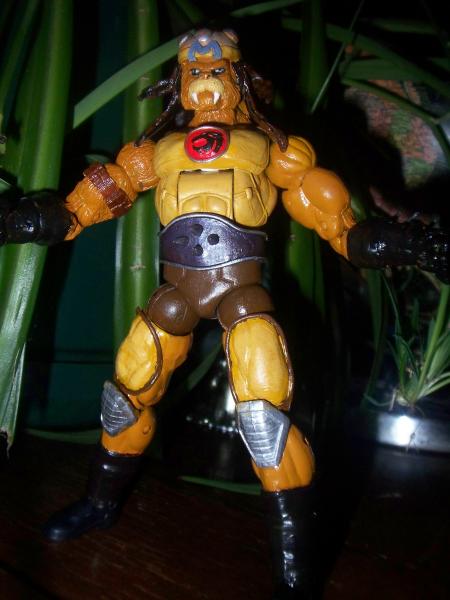 Grune the Thundercat version -
cat beast, lower legs and boots are from a HHH figure.
I shaved beast ears and head down so the hair from ML X23 would fit, the I put another layer of hair from HHH over that. the helmet is all sculpy, the M is pool patch material, (does anyone know what the M is for anyway ?)
the spikes are sharpened stick points. the belt is pool patch material and plastic wire, trim on lges is plastic wire.

you'll notice one arm is hairy and one is not, I was going to attempt to smooth the one, but oh well,,,
also grunes cat skull sholder pads, I'm looking for something good to use, (any ideas ?)
and his mace?

thanks for looking, much more to come...