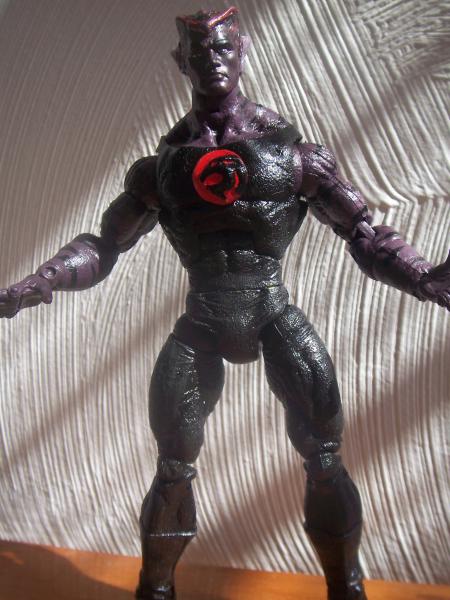 Well,I don't know how you guys feel about original characters, but, here is a tribute to my real ife cat Clody. Who oddly and tradgicly enough, passed away as I am making Thundercats,, He was my best freind.
, anyway, when you would look at clody in the sun you could see stripes in many different shades of dark red and purple, plus the figure would be boring if it was just all black, so I wanted to add some color.
hair, symbol, and shirt collar are sculpy.

for some reason I cannot leave comment or replies ??? but I want to thank every one for their comments, and say that its great to have all you awsome customizers dig my customs, thank you.

more to come....