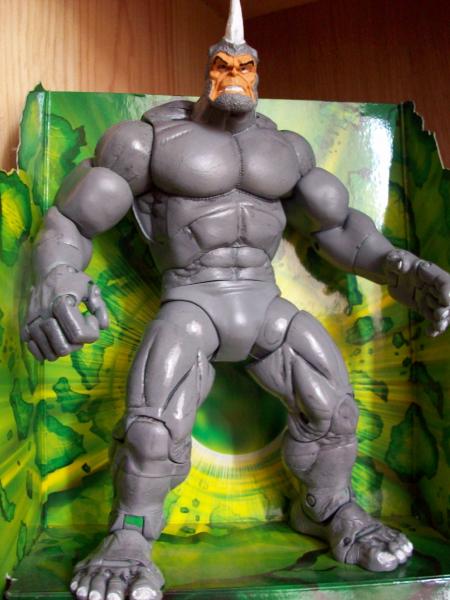 custom Rhino! Well, this was result from the fodder box, check the recipe:
Waist down - Planet Hulk
Waist up - Grey Hulk Galactus series.
Head - BAC
I just put the figure together, spray it all over with light gray, added details in acryllic and sealed the paint job.

Custom Rhino! Este lo arme con partes del cajon que tengo de figuras, la receta es:
Cintura hasta pies: Planet Hulk
Cintura hasta el cuello - Hulk gris serie galactus
Cabeza - Duplica de resina.
Nomás pegué la figura, la rocié con spray gris claro y pinté los detalles con acrilico y sellador al final.