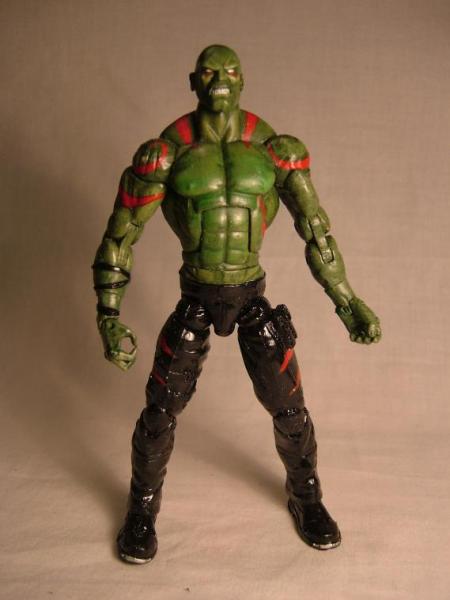 I had bought the Adon figure in a sale and didn't really know what to do with it, so after Thanos, I thought it would be fitting to make Drax. I wanted to keep Drax very much in the style of his recent rebirth. I was quite adamant that he shouldn't be overly muscled or too tall, and be very different from a 'space hulk.'

Drax's upper body is SOTA Adon and his lower body is ML movie Punisher. I also gave him the Punisher's forearms to save work smoothing Adon's bandaged hands and to give him more poseability.
Adon had a fantastic set of teeth on his grinning head, so I took off his hair, nose and chin (also took off his ears for reattaching later).
His knives are just the pick handles from some flossers.