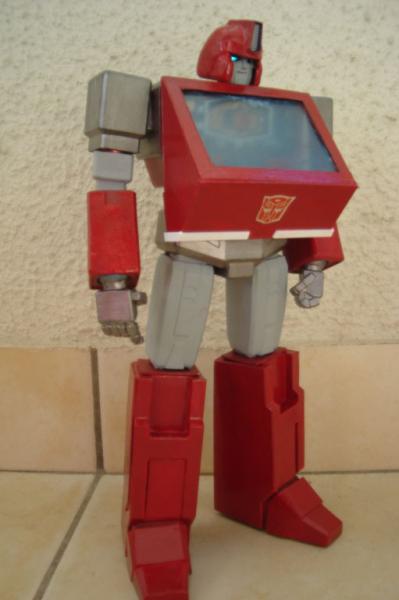 This is one of my recent customs. Its a lot more work. The idea is to create a toon like figure which I havent seen many around and mostly using the alternators series.

I love this character in the cartoon but never saw a good depiction of this. This really should have been made as an MP by Takara instead of the long line of seekers we're getting. So, I could not wait and had to make my own.

Hours of sweat and blood went into this however, my attempt on this large figure was based on non-transforming before I attempt transforming in my newer customs.

Hope people like this.