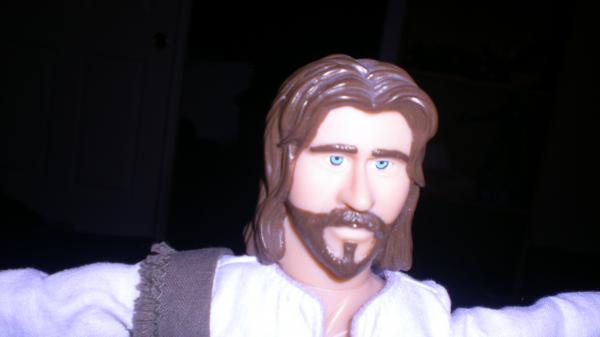 This figure was made from some Jesus action figure I found on the internet.
It talks; it has about 5 bible verses (phrases).
But the only problem was the actually figure itself. I had to give Jesus a more musculaur body so I swapped his upper body with some G.I. Joe figure. The best part is that the Robe completely hides it, giving hims some bulk. I also dremeled and sculpted some of his joints to give him more articulation.
Vuala!
Stay tuned for my second version.