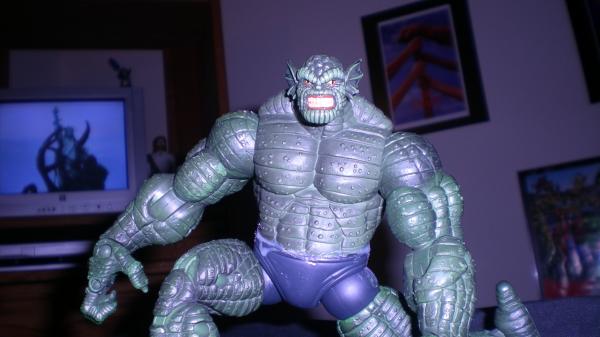 This wasn't a huge custom, all that it is is a repair. MY specific toy was pretty crappy, it fell apart right after I tested it out. So I had to fix it. But I am glad, because now it does not have that clicking sound when your turn the joints.
Some of his paint was also a bid faded on his "Speedo" so I gave it a touch-up.

Stay tuned for version 2 coming eventually.