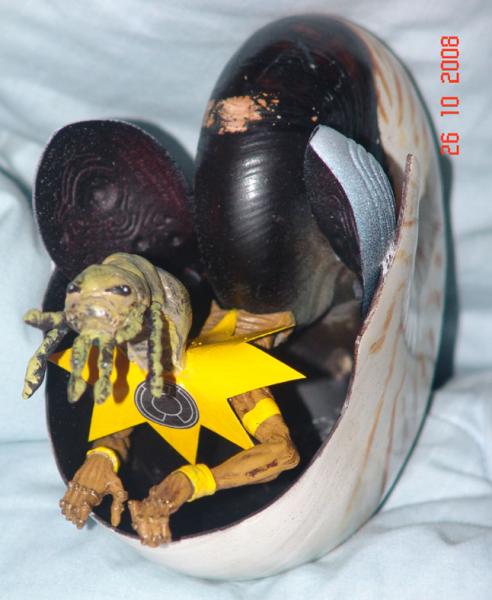 When the first time I saw the sketch of Bedovian, In My mind I really want this figure to be made into action figure, however uptill now this figure and other sinestro corps hasnot been made yet into action figure. So this is it guys my own custom/ creation of Bedovian from scratch. Enjoy! Phew.. finnaly it's finish..believe me it takes a lot of work to finish it... :)

Body/ Shells: Milliput putty and resin ( I mold out from my mom nautilus shells)
othes: Scratch build.