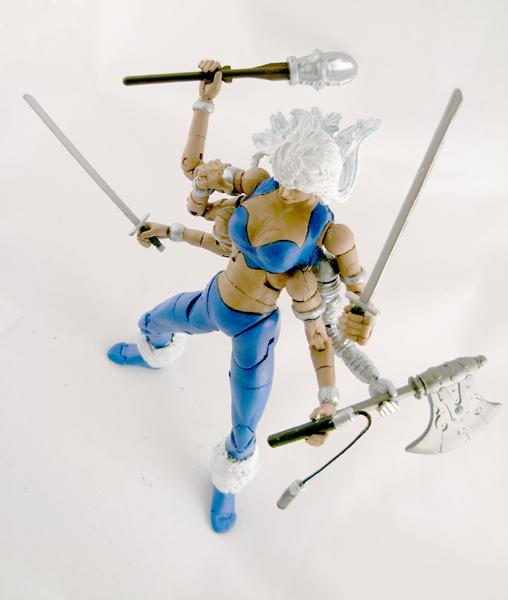 Was really digging HML Spiral... but was totally bummed that she didn't have
all that lovely TB articulation in her arms. Ryan set to work to correct
this, luckily no figures were disarmed in the making of this figure.

For any collectors out there: I modified the sculpt on her Ultimate version
so it would match the Hasbro release, so it's kinda of a third "variant."

Base: I think it's Elektra, not sure which one tho - it was all white when
Ryan handed her to me for paint/sculpt.
Head: Elektra, with AF hair @ crown and bangs
Extra arms: fodder from various ladies
Boots: fur created with AF
Weapons: two are from Elektra, and the others are from fodder bin.