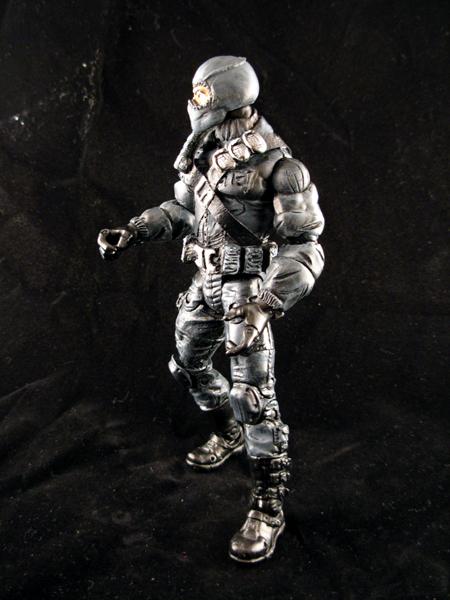 Commissioned work, don't know much about GI Joe or this character... I tired my best to capture the focal points of the character -- all art show a differences in the uniform.

Base: Punisher, don't know which one - AF to create better sleeves, pockets, collar/turtle neck, jumpsuit cuffs.
Head: Bullseye, with AF to create the ski mask.
Fodder weapons, pockets were resin casts, & grenades are AF.