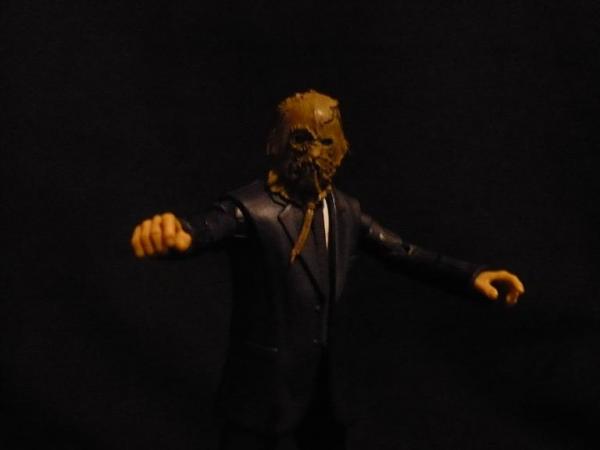 I know that many of you have seen this already from other cutomizers but what the heck... here is mine:)

For some reason it is hard to find joker goons lately but I found one and I now have an awsome Scarecrow. Like many of you out there I prefer Scarecrow in his business suit because that is what he wears most of the time. He isn't supposed to be a colorful villian but the toy companies can not get that in thier heads. Putting him in the strait jacket makes him seem more villiany or at least that is what the marketers think.

Anyway...

I swaped the heads, hands, and feet. Painted the shirt white, and used craft foam for a tie (hey I was using limited resorces but it works)

there you go ... Scarecrow!!!