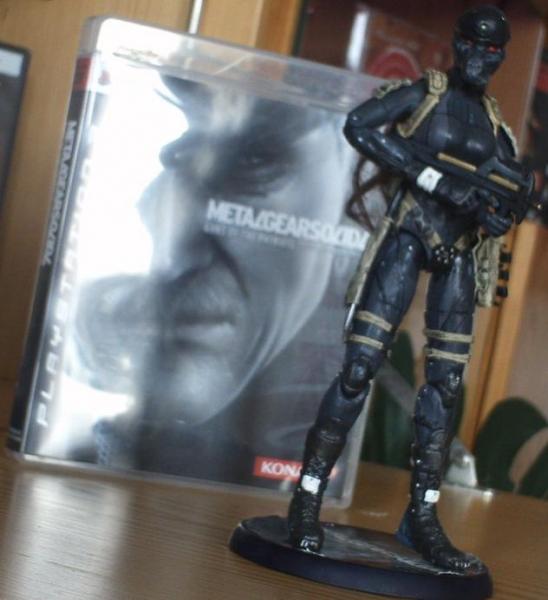 There´s 20 of them and they´re not with that PCM unit praying mantis either.
It´s the Frogs.
These guys are Liquid´s private army; shoot first, think later!
Akiba! Breathe deep.

So I just did my own take on the frogs, in mgs 4 they are kinda like the storm troopers to star wars. I added some different stuff, like my hair and different paints here and there to give it my own twist.