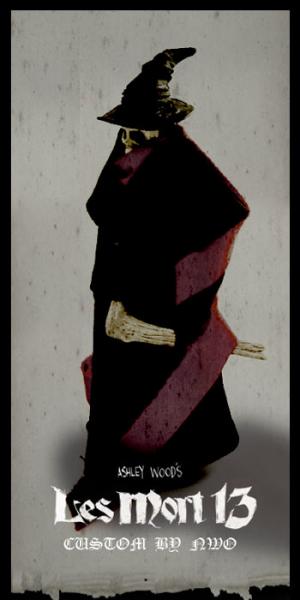 Still not enough money to get Bertie, Bramble or Les Mort 13...
so I had to do them myself....

And here's 6" Les Mort 13...
Well.. I'm not 100% satisfied with the figure...
but I think it looks good on the shelve...

It was made out of a DMC Dante, J. Jonah Jameson Movie Figure, ML Gambit and Sin City Marv Skull Head.
Ammo pouches from a mm3 T-1000
Guns from Matrix Neo
Hat from MOTU2000 Orco
The scarf and coat were made by my brother
the bone is from Spawn series 27 Clown figure

Thanks for any comments!