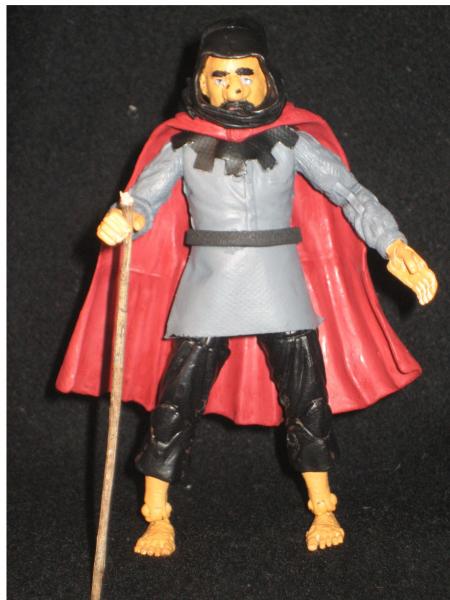 Count Marzo is my absolute favourite MOTU character, the 200X cartoon really showed his full potential as an evil wizard.

I have wanted to make his "old man" version for some time, but have been unable to find a suitable base figure. I then saw a Frodo Baggins LOTR figure and realised its the perfect fit, Marzo seems bvery Hobbit like in the cartoon.

I sculpted a new nose and mustache, then gave Frodo a new paint job. His Staff is a twig from my garden :)

The hood is a MOTU 200X Skeletor slightly modded.

The "Powered Up" Marzo is an update at my previous attempt, I gave him new armour, and used a new base figure whose legs were molded in black plastic, so no paint rub at all on this version. The Flame effect on his amulet is from the dollar store.