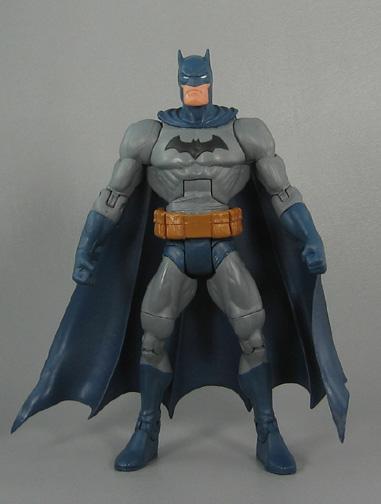 Batman: Hush Styled

This Batman is also for the same customer that ordered my last Custom Batman. He wanted a black and gray one and a blue and gray styled like Batman is depicted in the Hush Storyline.

Recipe >

DCD Reactivated: Batman - Head, Neck and Hands
DCD Unmasked: Batman - Belt and Cape
DCSH Batman - Torso, Arms, Waist and Upper Legs
DCUC Wave 1 Batman - Lower Legs

Same methods as always although I got to use my new airbrush to paint his cape.

What do you think Sirs?