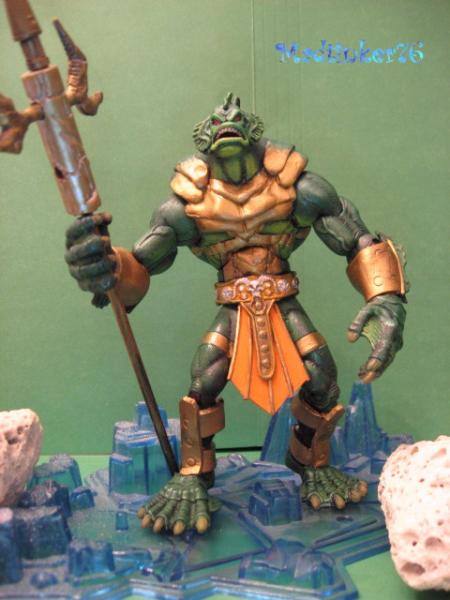 Mer-man is a DCSH Parasite body and a Monster Force Creature from the Black Lagoon Hands, Feet, Fins, Gills. LOts of sculpty for his plate like armor. Trident is some fodder I pulled together.
I remember seeing "Monster Squad" as a kid and thinking that the gill man would have been an awesome Mer-man for a real life MOTU movie.
Thanks for looking, feedback and comments welcome.