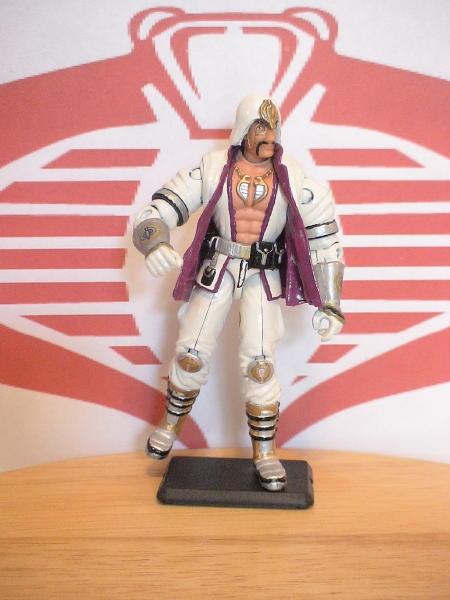 COBBBRRRRRAAAAAAAA!!!!!

Rocketeer Creations is back and with his second wave of the Cobra Command! This time it's Dr. Mindbender. Sorry about leaving, I went on a cruise, had a funeral, had a wedding, and had my computer short out. Pretty busy, eh? Oh well, on to business!

-Cobra Soldier base figure
-Dr. Mindbender head
-C.L.A.W.S. helmet?
-Sculpted cloak

P.S. to vidmouse, my dearest apolages (did I spell it right?) My friend helped me set up my file, so he submitted those photos. He always was a jerk. Please forgive me for not noticing them earlier.

Rocketeer Creations out!