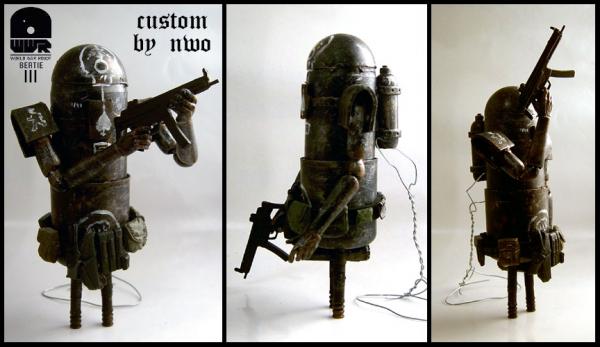 Hey!
My Ashley Wood Custom Madness continues...

I wanted to try out a new pair of arms...
so I did another Bertie.
This time out of a PVC pipe, some plug, foam rubber... as a head I used some bubble I've found in a store.. and more random stuff..

Those arms make him much more articulated than my other 2 bertie customs...

Thanks for any comments!

Regards!