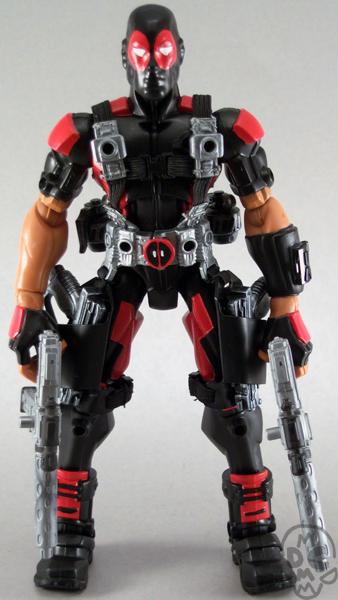 Recipe:
Body: Duke
Head: Cast bald Duke
Mask: Liquid electrical tape
Weapons: Handguns, Duke; webgear and knife, paratrooper Duke; machine guns, Firefly; katana, Storm Shadow

For some reason, I really like working with the 8" Sigma 6 figures. Unfortunately, Hasbro canceled this line a year or two ago. There's a lot of potential there if they would just see it. And, yes, this is yet another Deadpool custom, but at least it's one of him in his "Agent of Weapon X" costume.