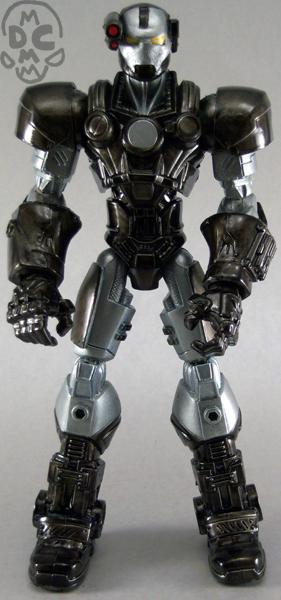 Recipe:
Body: GI Joe Sigma 6 Sigma Strike Duke
Head: Cast Storm Shadow w/Apoxie Sculpt
Weapons: GI Joe Sigma Strike Duke
Chest blast: Icicle Christmas ornament w/rare earth magnet attachment

This guy was just begging to be made into War Machine. Originally, I bought the base figure in order to make a MotU Extendar but this was so much more fun to make. I may do a "Mark II" version later on that's more streamlined but still armed to the teeth.