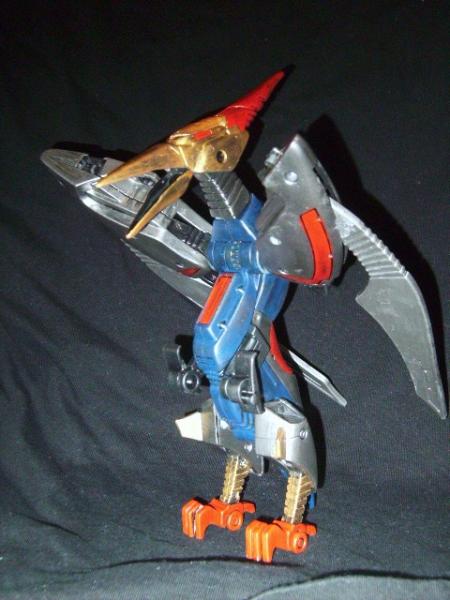 Alternate Reality Swoop.

A "what-if" in the instance that the dinobots had vehicle alt-modes rather than robot modes.

The base figure was the Hoverptera figure from Bandai's D.I.C.E. line. It was based with Krylon Fusion black then dry brushed with blood red, boltgun metal, chainmail, burnished gold, and midnight blue. Panel lining was also done in select parts with a fine tipped Sharpie.

Enjoy!