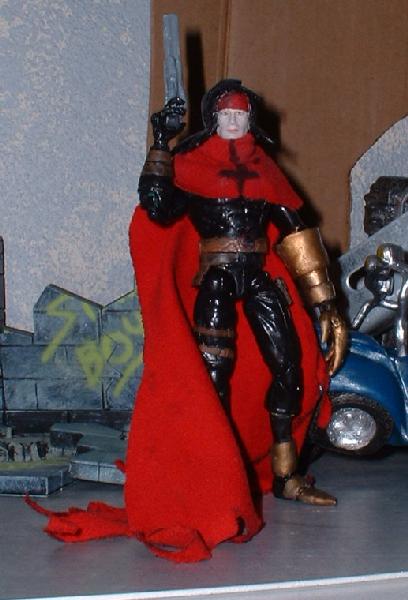 This is my latest custom; Vincent Valentine from the Final Fantasy 7 games and movie.

This figure is made up of: the head and thighs of movie Punisher, the arms and chest of Ultimate Doc Ock, the lower leg and feet are from Elektra. The rest is all Sculpey, hair, hand, boot pieces, and ofcourse the cape is fabric from an old t-shirt of mine.

I like the way it came out sans the paint job on the face. It was rushed becuz it had already taken me 3 weeks to make it and then remake it. But anyway, thanks for taking a look. And Turk Vincent is coming soon.