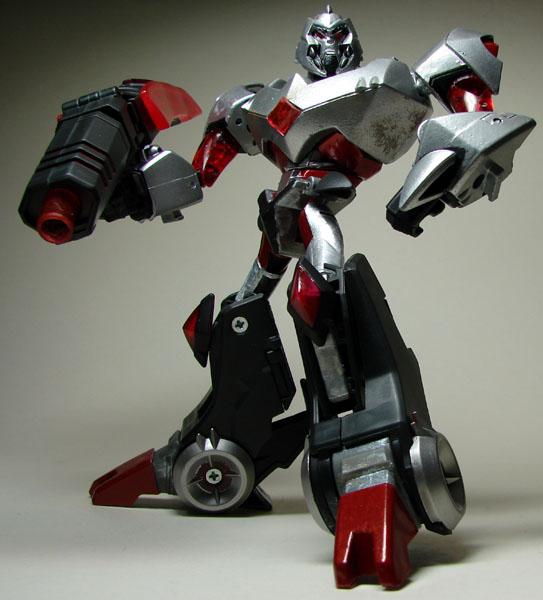 Customized Megatron from "The Battle Begins" set was sprayed with chrome paint and detailed with Testors Model Master Stop Light Red, Flat Black, Createx airbrush pearl, and others.

I added a translucent addition to his weapon and also on his chest.

Gave him a rusty/weathered look. Painted black around his arms and face to make him look more like the Voyager class Megatron.