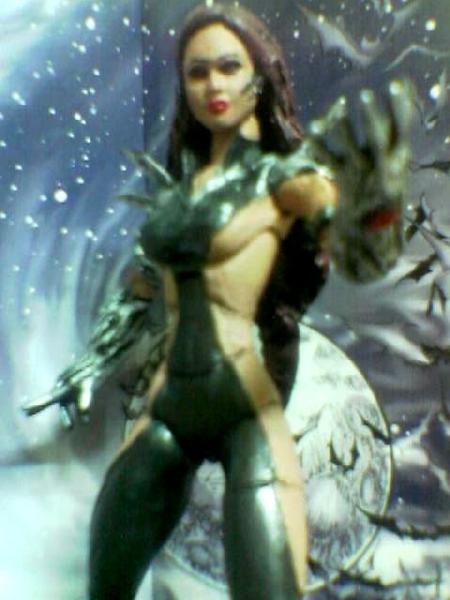 Witchblade is a comic book series published by Top Cow Productions, an imprint of Image Comics, from 1995 until present. duh...
I decided to create Witchblade coz different versions of this character was released so I decided to create my own version...
I used F4's Invisible Woman as base, ML Storm's hands and boots, a bit of sanding and sculpting...
I think she looks HOTT!!!